Idlib Is a Disaster. Where Is the West?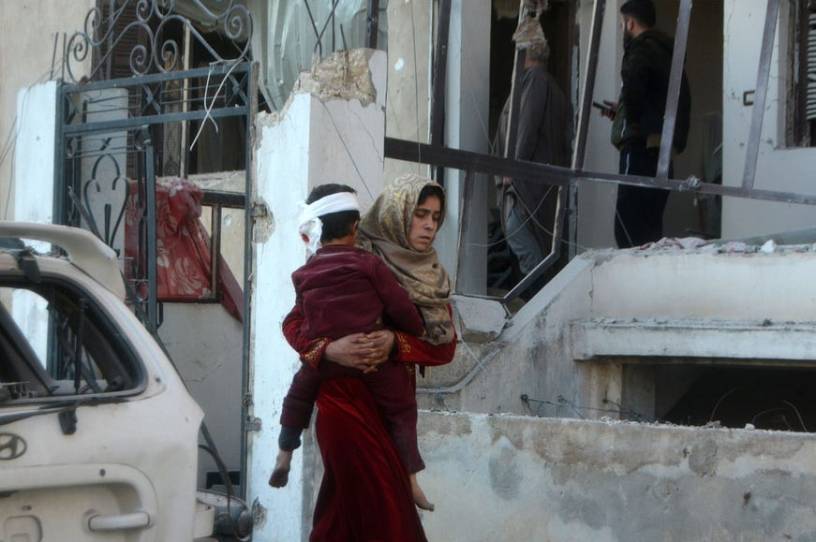 There is a scene in the award-winning Syrian war documentary For Sama in which two small boys arrive at a makeshift hospital with their little brother. The grimy, dust-covered children hang their heads in their hands in despair and fear as doctors examine the small body. But the child is dead, killed in the battle of Aleppo. In showings around Washington—including at the Department of State—there was hardly a dry eye as these small boys confronted death. This is what hell looks like, feels like. 
Yet few can spare a thought for the million people that, as I write, are fleeing Idlib, the last redoubt of anti-Assad forces in Syria. Most are women and children, and they have nowhere to go. The Turkish border is closed, and heavily armed. On the other side are Assad's forces, Hezbollah, and the Russian air force. The United Nations has run out of supplies. Some children have frozen to death. Those being captured are being tortured and killed. The world is doing almost nothing—with the United States and European leaders mouthing pointless pleas for diplomacy and dialogue. 
How is it possible that in this day and age, half a million people can die, 7 million can be internally displaced, with almost as many having fled, and yet the killing can go on and on, as the great powers of the world stand by? Or is that having numbed ourselves to the horror of the nine-year-old Syrian war, another million here or there simply do not matter? Of course, we know the answer. They don't. How did the civilized world come to such a pass, again? The answer is … Slowly.
In 2015, the Washington Post's editorial page editor, Fred Hiatt, wrote a piece that encapsulated the problem that had come before and has grown since: