It's About More Than Ukraine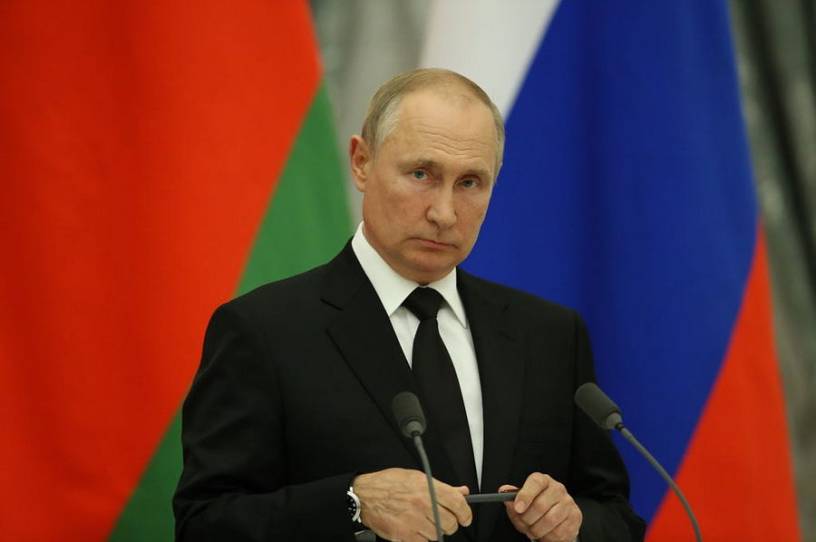 After President Biden's phone call with Russian President Vladimir Putin two weeks ago, the Russian government presented the text of two proposed "treaties" on security arrangements in Europe to the United States. This was meant to appeal to the Biden administration's professed goal of "relentless diplomacy" to de-escalate the tensions created by Russia's military build-up around Ukraine. On Friday, the Russian Foreign Ministry published the two draft treaty texts (one a bilateral treaty with the U.S. and the other an agreement between Russia and NATO). The publication of the treaty texts has called Russian good faith into question and raised concerns that these proposals incorporating Putin's so-called "red lines" are really a non-negotiable pretext for Russian military action against Ukraine. 
That may well turn out to be true—and there are increasing signs that an invasion is coming—but they also reveal that Putin's true objective is to destroy NATO and roll back 30 years of European history to a time before the collapse of the Soviet Union, an event that he has characterized as "a genuine tragedy" and "the greatest geopolitical catastrophe of the 20th century." Unfortunately, the Biden administration, despite having admirably sketched out potential additional sanctions and careful consultations with allies, may be inadvertently abetting Putin by suggesting that some elements of these proposals could be the basis for negotiation and concessions to Russia. 
Although most of the focus of discussion about the Russian demands has been on Ukraine, the breadth of what Russia is seeking suggests that Putin is looking for much more than assurance on Ukraine. Rather he is seeking to re-establish a Soviet-like sphere of influence for Russia over which he would prevent countries such as Ukraine and Georgia from seeking membership in NATO and the EU and block those bodies from becoming attractive alternatives to the stagnant, authoritarian system he oversees in Russia. Just as importantly, Putin hopes to call into question the ability of the U.S. and NATO to defend the states that have joined the alliance since 1997. In doing so he is, in effect, reneging on numerous international undertakings that Russia has made since the Cold War ended. 
The hypocrisy, even Orwellian quality, of Russian desiderata is apparent from the preambulatory language of the proposed treaties. They recall the post-Cold War commitment of both sides to refrain from the use of force or the threat of the use of force, even as Russia masses troops and equipment on Ukraine's border and has annexed Crimea. There is clear nostalgia for the days of the Cold War in the language recalling an entire series of U.S.-Soviet agreements reached at the height of the nuclear standoff of the bipolar era.