Lebanon on the Brink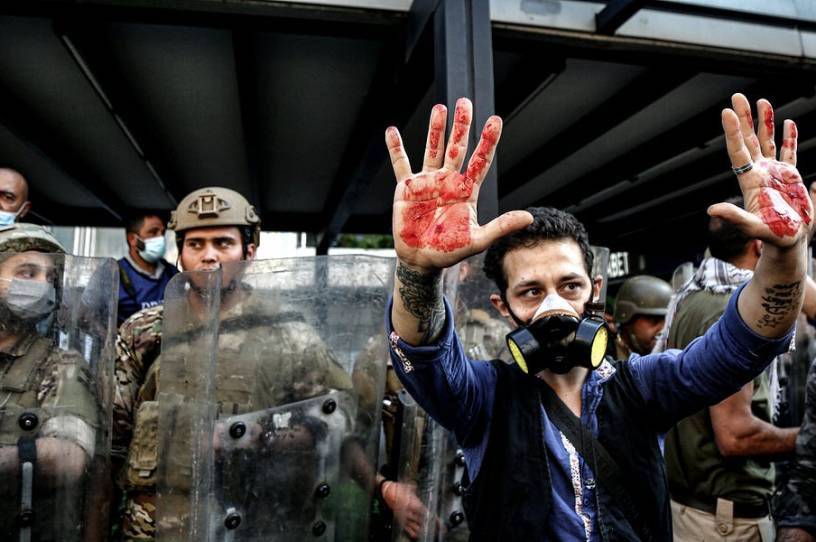 While the world is obsessed with COVID and COVID-generated challenges, much that is bad has gotten worse. And at the vortex of this disaster is the nation of Lebanon. People in what was once called the Switzerland of the Middle East are starving. Banks recently rationed withdrawals to $500 before closing down completely. The nation's de facto Hezbollah government is still doing Iran's bidding—assuming spiritual leadership of Iranian proxy armies after Qassem Soleimani's death, for example—while debating the wisdom of an IMF bailout. But while the Islamic Republic of Iran is still calling the political shots, vultures from Beijing are circling, eyeing tasty infrastructure assets like ports and airports as well as soft power influence through Lebanon's universities. Meanwhile, Lebanon as a sovereign nation collapses. 
How serious is the Lebanese disaster? How feckless are the players on the political scene? How great are the prospects for recovery? Things are so bad that even the Israelis have given up. Jerusalem now treats its neighbor—once important enough that two wars and a lengthy occupation resulted—as a hopeless case, managed through drone surveillance, occasional deterrent strikes, but addressing complaints to Tehran, negotiating terms with Moscow and often focusing attacks, when necessary, in Syria. Yes, apart from its status as a Hezbollah staging ground, Lebanon is hardly important enough to waste ammunition.
How did we get here? It's not just the pandemic, though that is part of it, even if Lebanese authorities report "only" 25 dead from the coronavirus. The IMF projects the economy will shrink by 12 percent this year. Much of the problem is—surprise—caused by the Hezbollah government. Investors already leery about Lebanon's stability have exited in droves. And Germany's recent decision to blacklist Hezbollah (both the political and military wings) has exacerbated fears. Between de facto Iranian leadership, feckless local politicians, spillover problems from Syria, and the collapsing global economy, Lebanon is circling the drain. 
Last month, the Hezbollah-led government for the first time defaulted on over a billion in Eurobonds. Almost half the country was below the poverty line before the COVID-19 outbreak; that number is now close to 75 percent. Its debt burden is 170 percent of GDP, and half the government's budget goes to servicing that debt. Over the last few months, the Lebanese pound has lost half its value.
Keep reading with a free account
Create a free Dispatch account to keep reading
Get Started
ALREADY HAVE AN ACCOUNT? SIGN IN