Mitch McConnell Comes Out on Top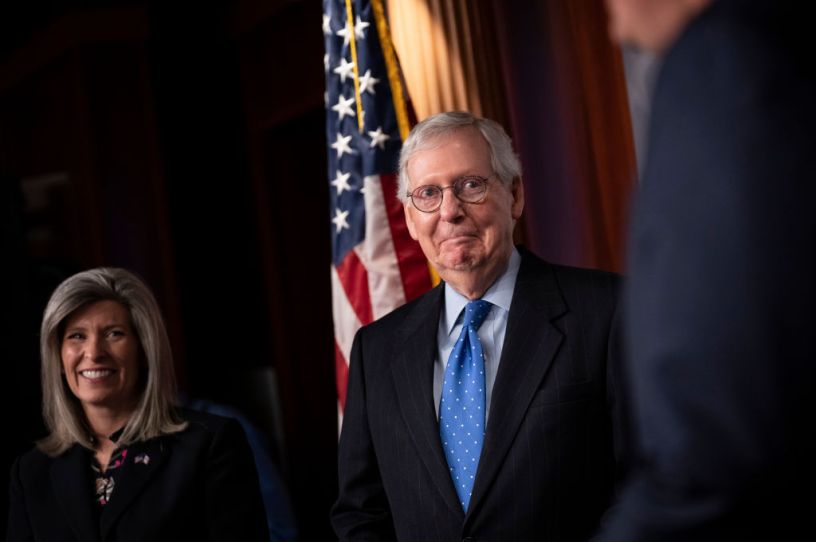 Sen. Joni Ernst looks on as Senate Minority Leader Mitch McConnell smiles during a news conference. (Photo by Drew Angerer/Getty Images)
When Senate Minority Leader Mitch McConnell emerged from the Old Senate Chamber on Wednesday, the Kentucky Republican offered a thumbs-up to the flashing cameras nearby.
He had just overcome Sen. Rick Scott's challenge to remain Republican leader in the Senate by a vote of 36-10. One senator voted present. "I'm pretty proud of 37-10," he told reporters, flanked by his new leadership team.
The challenge to McConnell was largely symbolic—expressing frustration from a small wing of Senate Republicans but ultimately futile in unseating McConnell as leader. It's unclear what the dust-up means for the conference's cohesion, with at least two more years of being the minority party in the Senate.
That the vote was held Wednesday was a McConnell victory in itself: Sen. Ted Cruz of Texas had sought to delay it until after the runoff elections in Georgia, but Republicans voted 32-16 in favor of holding the elections as scheduled.