Breaking Down the Bipartisan Infrastructure Bill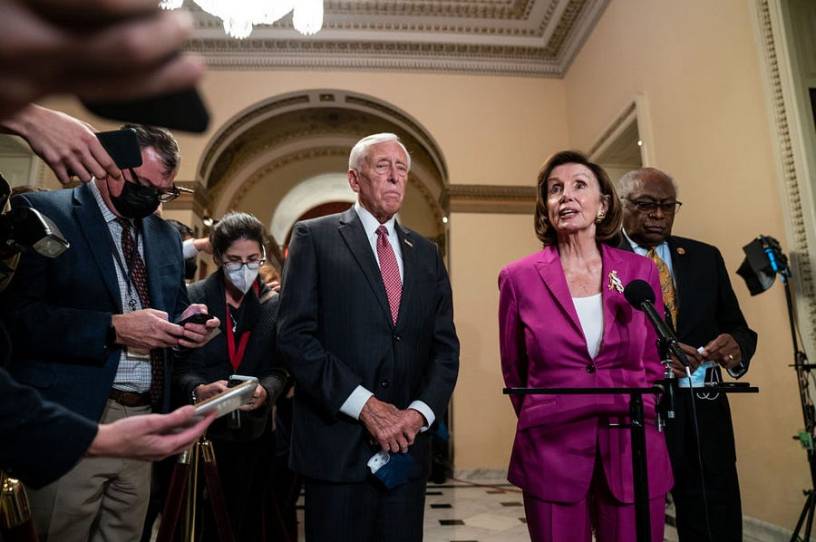 Good afternoon and welcome to the final week that infrastructure memes will be allowed. 
Team Uphill is anticipating a busy sprint to the end of the year between Democrats wrangling over the rest of President Joe Biden's legislative agenda and next month's debt ceiling deadline. In the meantime, inflation has hit Capitol complex restaurants, making it much more likely that we will be packing our own lunches for work. If you have any suggested go-to recipes, let us know in the comments. 
The House passed a $1.2 trillion bipartisan infrastructure package last week with a vote of 228-206. Most Democrats voted for the bill, alongside 13 Republicans. Six progressive Democrats opposed it. (A full breakdown of the tally is available here.) The legislation passed the Senate over the summer but stalled in the House, where progressives withheld their support as leverage in an effort to advance their priorities in the larger Build Back Better reconciliation bill. 
On Friday we brought you a detailed look at the climate provisions in Build Back Better. We thought we'd take a break from that today to look at some of the details of the bipartisan infrastructure bill now that it has passed. We'll continue with another edition on the details of Build Back Better on Friday.