The End of Arab Nationalism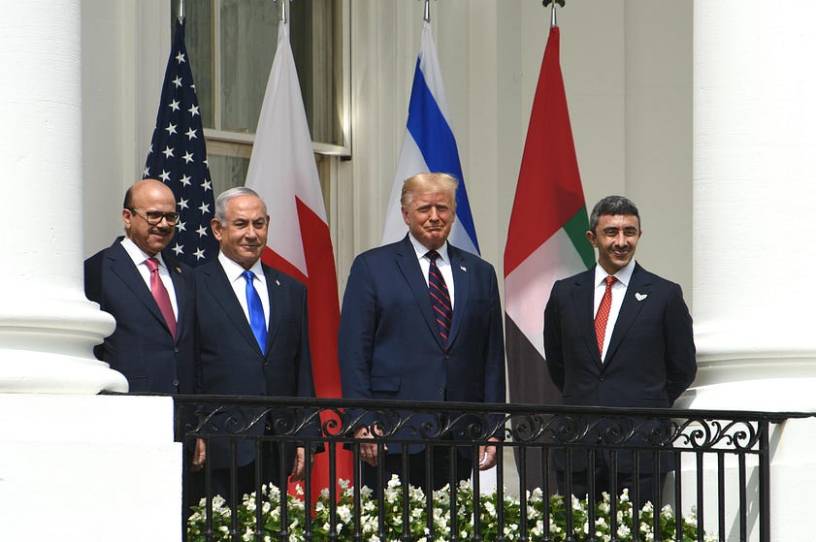 When last summer the Trump administration brokered the Abraham Accords—a peace agreement between Israel and the two Gulf states of Bahrain and the United Arab Emirates—much commentary focused on their immediate causes, particularly the signatories' shared fear of Iran. Reports of a recent face-to-face meeting in Saudi Arabia between Israeli Prime Minister Benjamin Netanyahu and Saudi Crown Prince Mohammed bin Salman will only reaffirm that explanation.
Yet the historic character of the accords lies elsewhere. The accords recognize the Jewish and Arab people's common ancestry in the region, accepting that Jews as a people and their faith are indigenous to the Middle East and have a legitimate right to be there. This affirmation discards two central tenets of Arab nationalism: the inherent rejection of a Jewish state as an alien, colonialist presence in the region and the idea that Arab-Israeli peace must defer to Palestinian grievances. The affirmation thus marks the end of Arab nationalism. Henceforth, the Arab countries that join the accords signal that they intend to pursue their national interest and seek alliances with the Jewish state, each on their own terms and without the need of a pan-Arab strategy.
Proximate causes, to be sure, matter. After all, it was President Jimmy Carter's misguided foreign policy in the Middle East—alongside Israeli intelligence's tipping off of Egypt's president, Anwar Sadat, of a Libyan assassination plot against him—that propitiated Sadat's historic visit to Jerusalem in November 1977. His trip set off direct bilateral peace talks that would culminate in the 1978 Camp David Accords and the 1979 Egypt-Israel peace treaty. But those events simply flicked a switch. Peace ensued not only because strategic interests suddenly aligned, but because worldviews turned upside down.
The same can be said of the Abraham Accords. Common cause against an ascendant Iran, the Muslim Brotherhood, and radical Islam have driven Gulf countries closer to Israel. So has the desire to leverage full peace against Israel's avowed intention to annex portions of the West Bank earlier this year. And no doubt, the election of Joe Biden as the next U.S. president raises the possibility that the United States will rejoin the 2015 Iran nuclear deal, a move both Arab countries and Israel firmly oppose. Both enthusiasts and detractors of the accords have mostly focused on these catalysts of historical change rather than recognize that a paradigm shift has emerged as a result of long-term trends. 
You're out of free articles
Create an account to unlock 1 more articles