The Lasting Legacy of A.Q. Khan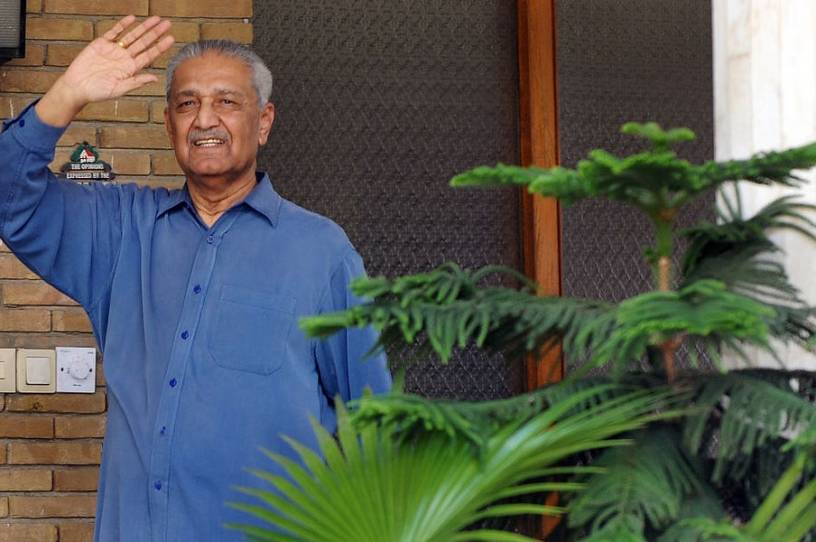 The Pakistani engineer who operated the world's most prolific black market nuclear proliferation network—Abdul Qadeer "A.Q." Khan—passed away on October 10 from complications related to COVID-19. Khan's legacy: selling nuclear weapons capabilities to some of the worst regimes in the world and contributing to security crises that endure today.  
In the early 1970s, Khan, a metallurgical engineer, exploited his employment at a Dutch company affiliated with URENCO, the European uranium enrichment consortium, to steal restricted gas centrifuge design drawings and documents. Khan later returned to Pakistan to lead Islamabad's illicit procurement efforts to acquire components and materiel for a centrifuge program, taking advantage of weak European and Japanese export controls on nuclear dual-use equipment to achieve his goal. Khan's efforts allowed him to rise in prominence within the nuclear weapons complex and, later, in Pakistani society.  
Pakistan also benefited from significant Chinese assistance, which included designs for a nuclear weapon, supplies of weapons-grade uranium, and on-site technical help. As Pakistan's plutonium-based nuclear weapons program faltered, Khan reportedly led Islamabad's successful effort to develop atomic bombs fabricated with highly enriched uranium by 1984. 
Khan also realized that selling Pakistan's nuclear capabilities to other countries would turn a handsome profit. In 2009, the State Department reported that he "provided 'one stop shopping' for countries seeking to develop nuclear weapons. With the assistance of Khan's network, countries could leapfrog the slow, incremental stages of other nuclear weapons development programs."