Will Allies Follow U.S Lead On Uighur Sanctions?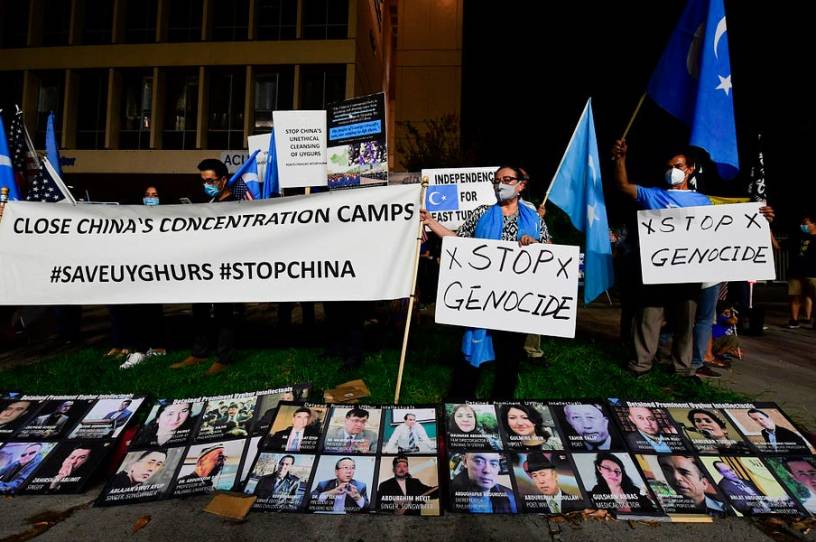 The United States announced new sanctions on China last week, targeting its use of forced labor of Uighurs in cotton production.
The measures target the Xinjiang Production and Construction Corps (XPCC) one of the largest producers of the crop in the country. Organized along military lines, the organization has been a crucial part of China's settlement efforts in Xinjiang. Located along China's border with Central Asia the province is home to many predominately Muslim ethnic groups of which the Uighurs are the largest.
The move is the latest in a series of bills and acts from the Trump administration designed in response to China's harsh treatment of its Uighur minority. While China's policies have been condemned by other liberal democracies, few of them have actually rallied to the cause and so U.S. sanctions efforts are so far mostly unilateral. Such policies will likely be continued under incoming U.S. president Joe Biden who labeled China's actions a "genocide."
The question is whether other democratic allies will follow the  lead of the U.S..Furthermore, China's increasing interest in imposing retaliatory sanctions in response—witness the targeted sanctions China applied to Sen. Marco Rubio (R-Florida) and Sen. Bob Menendez (D- New Jersey) this past summer—may give some other governments pause.