The System Keeps Working (and the Alternative Is Predictably Failing)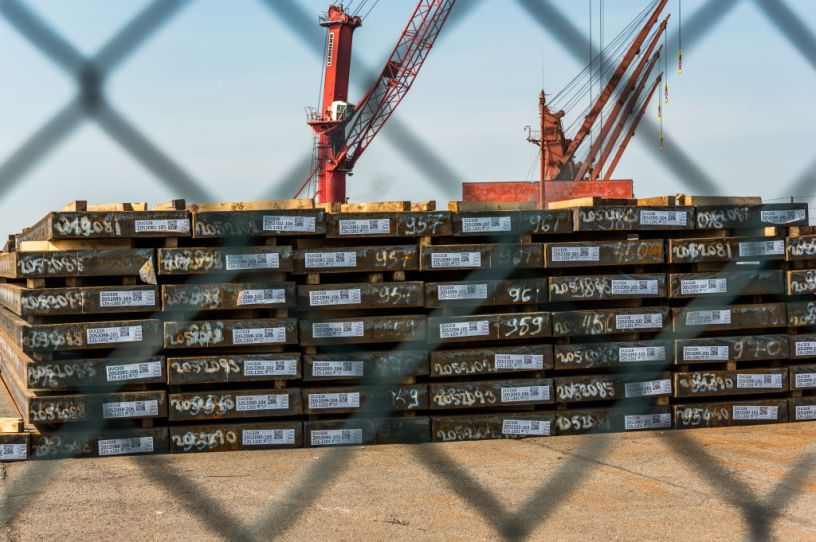 Giant pieces of steel at the steel factory in Ghent, Belgium are stacked to export abroad on April 9, 2020. (Photo by Jonathan Raa/NurPhoto/Getty Images)
Dear Capitolisters,
One of the more common criticisms of the global trading system—by which I mean the World Trade Organization, regional trade agreements like NAFTA, and the various national governments and private parties acting within this general framework—is that it's simply incapable of handling China's "state capitalism" economic model and authoritarian regimes' potential "weaponization" of trade to achieve their economic and geopolitical objectives. As I and others have written, both academic research and recent experience (see, e.g., Russia and natural gas) poke holes in this thesis, but recent events compel me to revisit it once again. In particular, we've seen in the last few weeks both the system working just as intended and the embarrassing failure of its supposed alternative—one (unfortunately) led by the United States.
The Australia-China Example
First comes a widely publicized dustup between China and Australia, which arose in 2020 when then-Australian Prime Minister Scott Morrison called for an international investigation into the origins of COVID-19. In typical "Wolf Warrior" fashion, Beijing responded quickly by not only complaining about all the ways Canberra had offended China, but also not-so-quietly targeting certain high-value (and politically sensitive) Australian imports. This included certain raw materials (coal, iron ore, etc.), as well as barley and wine, which were each subject to new "anti-dumping" investigations—eventually leading to tariffs—launched by China's Ministry of Commerce. (Hey, remember how I said U.S. dumping cases were routinely abused? Yeah, China does it, too.) One Chinese official even went so far as to paraphrase Bruce Banner: "China is angry. If you make China the enemy, China will be the enemy."
Xi Smash, etc.