The GOP Debate in Milwaukee Approaches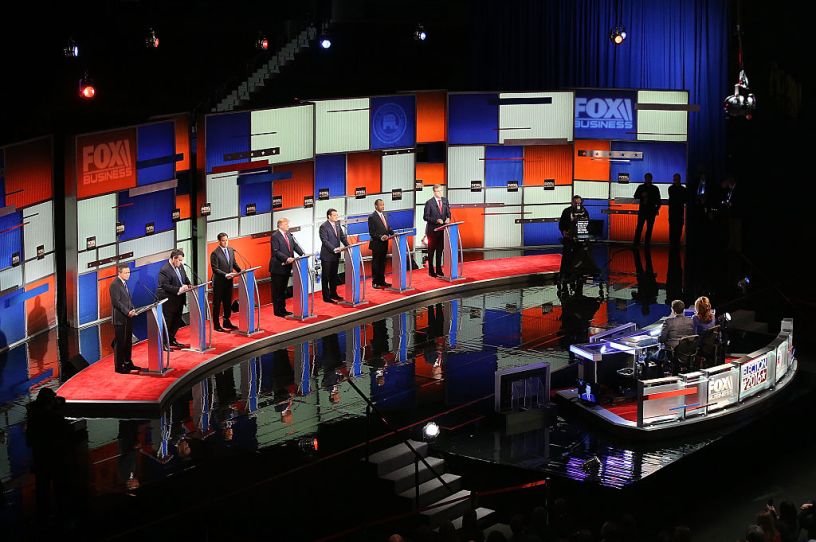 Republican presidential candidates during the Fox Business Republican presidential debate on January 14, 2016 in North Charleston, South Carolina. (Photo by Scott Olson/Getty Images)
Happy Friday! Especially if your name is Doug. As Politico's Sam Stein notes, we're living through "an era of unadulterated political nirvana for the wider political Doug community."
Up to Speed
Will Trump Show Up to the Debate?
With less than 12 days out from the first Republican presidential debate in Milwaukee, no one is sure whether the frontrunner and former president plans to attend.
What we do know is that as of this morning, Donald Trump does not intend to sign the Republican National Committee's debate pledge to back the eventual nominee—one of the party's requirements for getting onstage on August 23. "I wouldn't sign the pledge," he told Newsmax on Wednesday. "I can name three or four people that I wouldn't support for president."
Meanwhile at least seven other candidates say they've met the RNC's debate criteria—which include getting 40,000 unique donors, hitting 1 percent in three qualifying national polls (or two national and two early state polls), and signing the debate pledge.