Happy Friday! We're not saying we're to thank for China's announcement that more pandas may be sent to the U.S. as "envoys of friendship," but we're not not saying it, either.
Quick Hits: Today's Top Stories
Legally Biden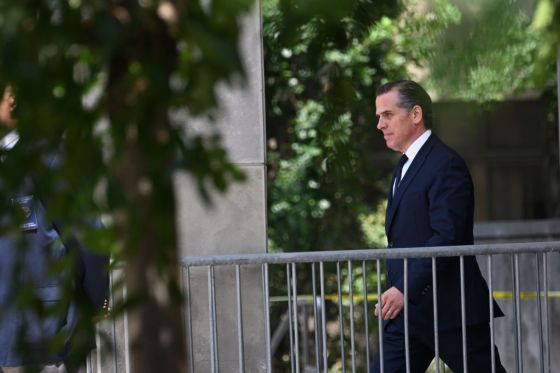 Over the summer, things were looking up for Hunter Biden. The president's son seemed set to finally iron out a federal investigation that had dogged him for years—reaching a plea deal with prosecutors that included no jail time and appeared to preclude any future federal charges related to the Justice Department probe. The younger Biden had even begun to take on a more public role alongside his father in the months leading up to the deal. For the White House, this represented a tidy resolution to a saga that Republicans had continually used to criticize the president. Then it all fell apart.
The plea deal exploded in dramatic fashion, and prosecutors have since indicted Biden again on federal gun charges while the Justice Department probe into his conduct remains ongoing. Hunter's case is heating up again as his legal team goes on the offensive, setting the stage for a high-profile court battle in the middle of his father's 2024 reelection campaign.
How did things go south so quickly? As we wrote this summer, Biden's plea deal collapsed in Delaware federal court under questions from the judge: