Lawmakers (Re)Introduce Immigration Reform
Happy Wednesday! Microsoft has announced its latest artificial intelligence product, a desktop chatbot called "Windows Copilot."
Don't bother, Microsoft. No matter how advanced AI gets, it can never replace him.
Quick Hits: Today's Top Stories
Unveiling an Overhaul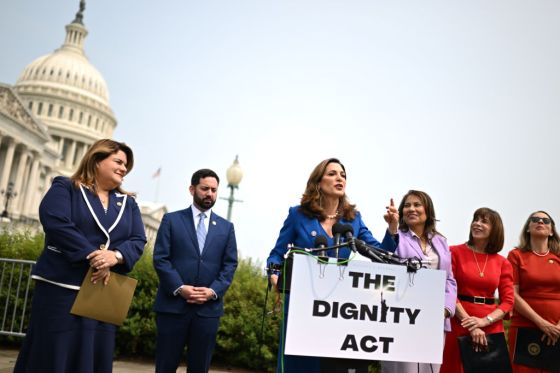 A baby born in 1986—when Congress passed a comprehensive immigration reform bill giving legal status to millions of migrant workers in the United States—would now be old enough to serve in Congress and try to help pass the next one.
This isn't hypothetical: Several such babies are doing just that. "I was born in 1986," said Republican Rep. Mike Lawler of New York, highlighting Congress' inaction on immigration at a Tuesday press conference announcing a comprehensive reform bill. "It's unconscionable."