SCOTUS Shoots Down the 'Independent State Legislature' Theory
Happy Wednesday! A recent UBS Group study estimates Americans will spend nearly $400 million tending to pickleball injuries this year.
If you can't take the heat, get out of The Kitchen.
Quick Hits: Today's Top Stories
SCOTUS Comes Back for Moore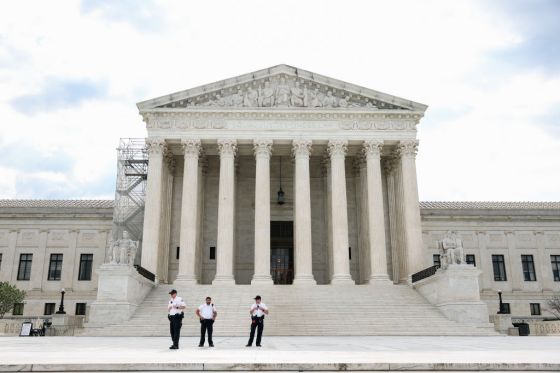 Election law scholars will tell you the most important thing about yesterday's Supreme Court ruling in Moore v. Harper is that the justices rejected a legal theory which could have given state legislatures broad leeway to set federal election rules without state judicial oversight.
Don't listen to election law scholars. The most important thing about yesterday's majority opinion is that it included this fun fact: The word "gerrymander" is a portmanteau of Gerry and salamander, named for then-Massachusetts Gov. Elbridge* Gerry, who in 1812 signed a bill creating a voting district shaped like the amphibian.