The Morning Dispatch: Evil in Uvalde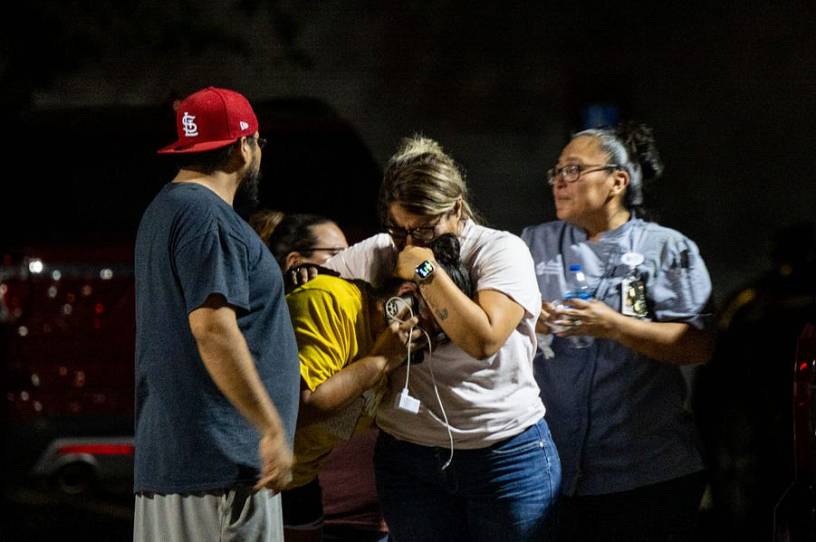 Happy Thursday. A bit of lighter news in a heavy week: A Welsh town official resigned last week after rumors spread that he is in fact Banksy, the internationally known—or rather, unknown—anonymous street artist. 
"I'm not Banksy," he insisted, which seems like exactly what Banksy would say.
Quick Hits: Today's Top Stories
Oklahoma Gov. Kevin Stitt on Wednesday signed into law a near-total abortion ban, prohibiting the procedure from the moment of fertilization except in cases of rape or incest reported to law enforcement, or if deemed necessary to save the life of the mother. The law does not restrict access to morning-after pills or any type of contraception, and authorizes doctors to remove a fetus in cases of miscarriage or an ectopic pregnancy. Because the law is structured like Texas' SB8 to be enforced by civil lawsuits rather than criminal prosecution, it will likely be allowed to take effect immediately.

With just 902 votes separating Dr. Mehmet Oz from David McCormick in Pennsylvania's Republican U.S. Senate primary, the race is officially headed for a recount, with local tabulations due to the state by June 8. Citing a federal court order from last week, the McCormick campaign has already filed a lawsuit arguing mail-in ballots received before the deadline should be counted even if the voter forgot to write the date on the ballot's security envelope. The matter will likely be appealed to the Supreme Court.
You're out of free articles
Create an account to unlock 1 more articles