The Morning Dispatch: Have We Caught Up on Testing?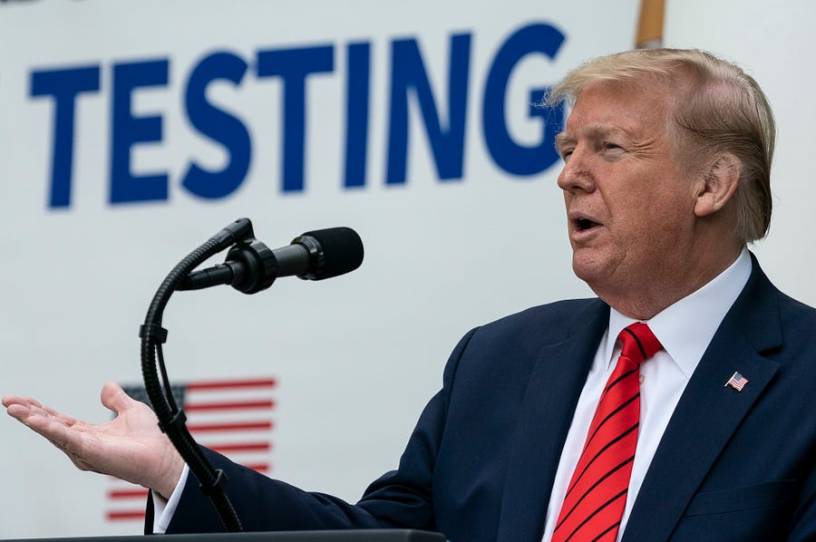 Happy Tuesday! Declan was sentenced to five minutes in the penalty box for neglecting to include the National Hockey League in yesterday's sports roundup. He sends along his apologies.
(The NHL season has been on pause since March 12, but the league is hoping to resume play in four "hub cities" without fans at some point over the summer.)
Quick Hits: Today's Top Stories
As of Monday night, there are now 1,347,881 confirmed cases of COVID-19 in the United States (an increase of 18,621/1.4 percent from yesterday) and 80,397 deaths (an increase of 871/1.1 percent from yesterday), according to the Johns Hopkins University COVID-19 Dashboard, leading to a mortality rate among confirmed cases of 6 percent (the true mortality rate is likely lower, but it's impossible to determine precisely due to incomplete testing regimens). Of 9,382,235 coronavirus tests conducted in the United States (394,711 conducted since yesterday), 14.4 percent have come back positive.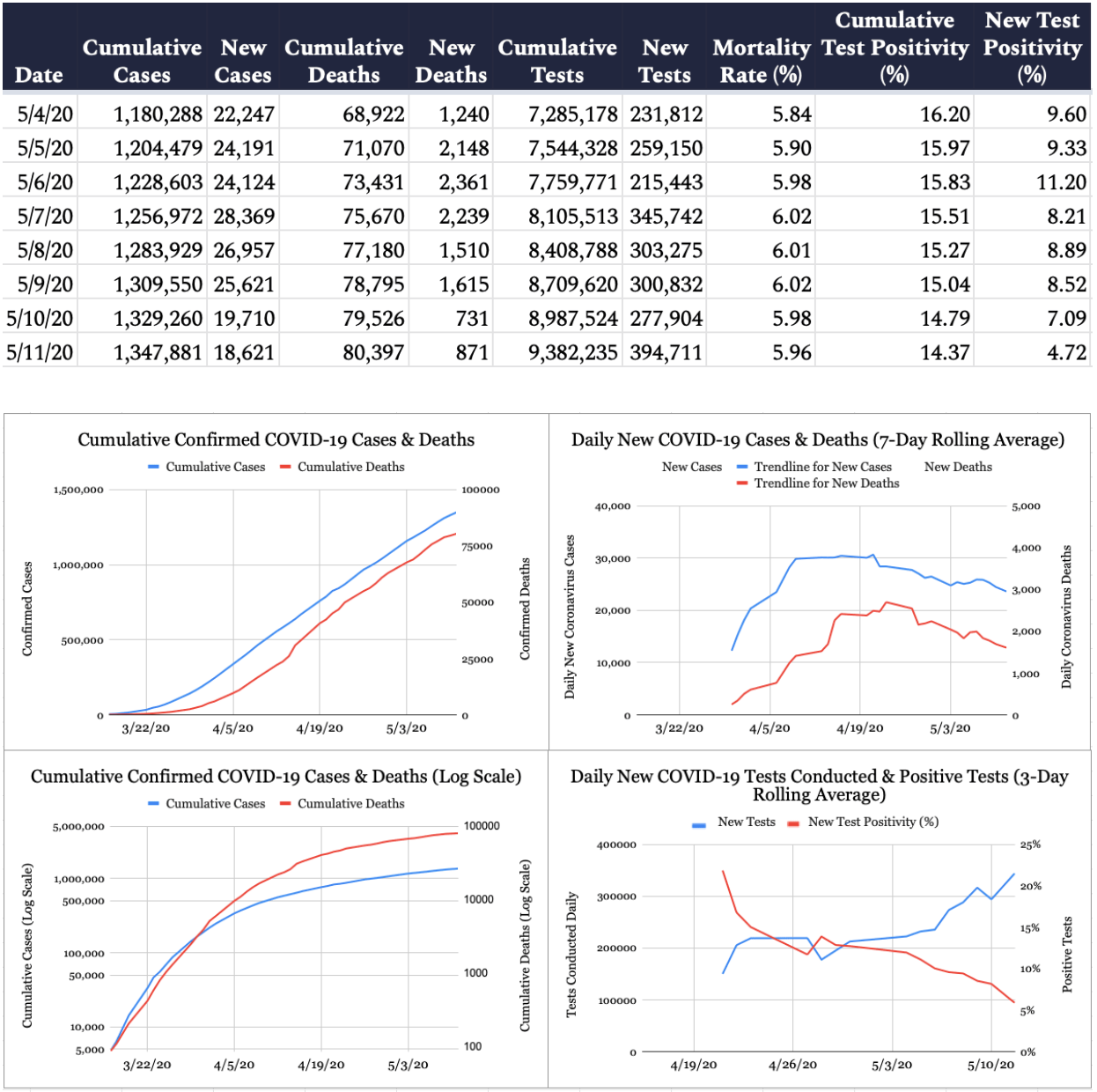 In an email to New York Times reporter Sheryl Stolberg, Dr. Anthony Fauci previewed the message he'll convey today in testimony before the Senate's Health, Education, Labor and Pensions Committee. Fauci warned of "the danger of trying to open the country prematurely," insisting: "If we skip over the checkpoints in the guidelines to: 'Open America Again,' then we risk the danger of multiple outbreaks throughout the country. This will not only result in needless suffering and death, but would actually set us back on our quest to return to normal."
Get unlimited access to our 10 daily and weekly newsletters, Dispatch Live broadcasts, article comments and community events.
Get Started
ALREADY A PAID SUBSCRIBER? SIGN IN