The Morning Dispatch: SCOTUS Okays Coach's Public Private Prayer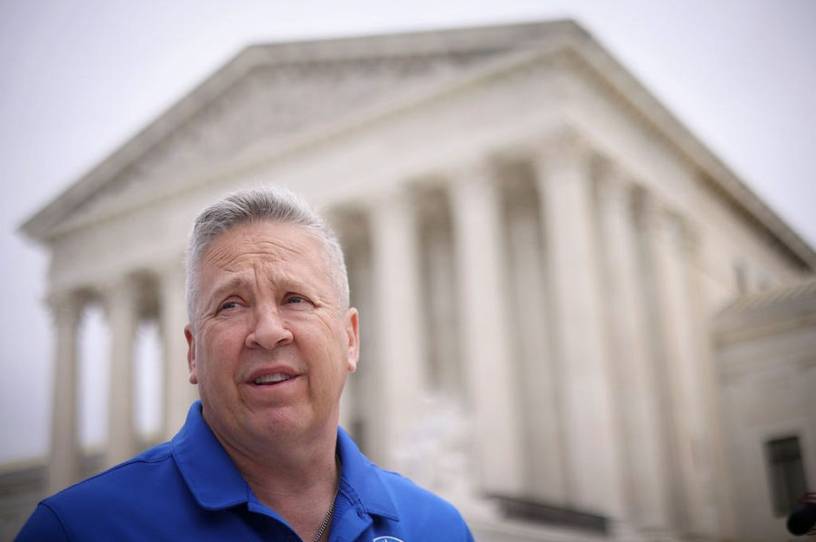 Happy Wednesday! Our new favorite thing is large groups of teen boys across the country dressing up in suits to see Minions: The Rise of Gru in theaters, only to be kicked out for applauding too loudly during the opening credits. 
The kids are alright (and possibly the reason the children's movie scored the biggest ever 4th-of-July opening weekend).
Quick Hits: Today's Top Stories
The 22-year-old man arrested in connection to Monday's mass shooting at a 4th of July parade in Highland Park, Illinois was charged with seven counts of first-degree murder on Tuesday after an additional victim succumbed to injuries suffered during the attack. Lake County State's Attorney Eric Rinehart told reporters "dozens more charges" will be filed against the alleged shooter, who police said fired more than 70 rounds into the assembled crowd before escaping the scene disguised in women's clothing. Police were reportedly called to the alleged gunman's home multiple times in recent years in response to violent threats and a suicide attempt—16 knives, a dagger, and a sword were confiscated from him in 2019—but the man legally purchased as many as five guns from licensed dealers in the Chicago area in 2020 and 2021.

Finland and Sweden were formally invited to join the NATO alliance on Tuesday as delegations from member countries gathered in Brussels to sign "accession protocols," which must now be ratified by each countries' national parliament in the coming months. In the meantime, Finland and Sweden are now able to participate in most NATO activities, other than nuclear planning sessions and certain intelligence briefings. The alliance's mutual-defense pact also won't apply to the Nordic countries until the membership process is completed.