Happy Tuesday! We hope you had a wonderful holiday weekend—and that you haven't had to go outside since Thursday. The wind chill in Chicago is supposed to get back into double digits for a few hours later today!
Quick Hits: Today's Top Stories
Title 42 in Limbo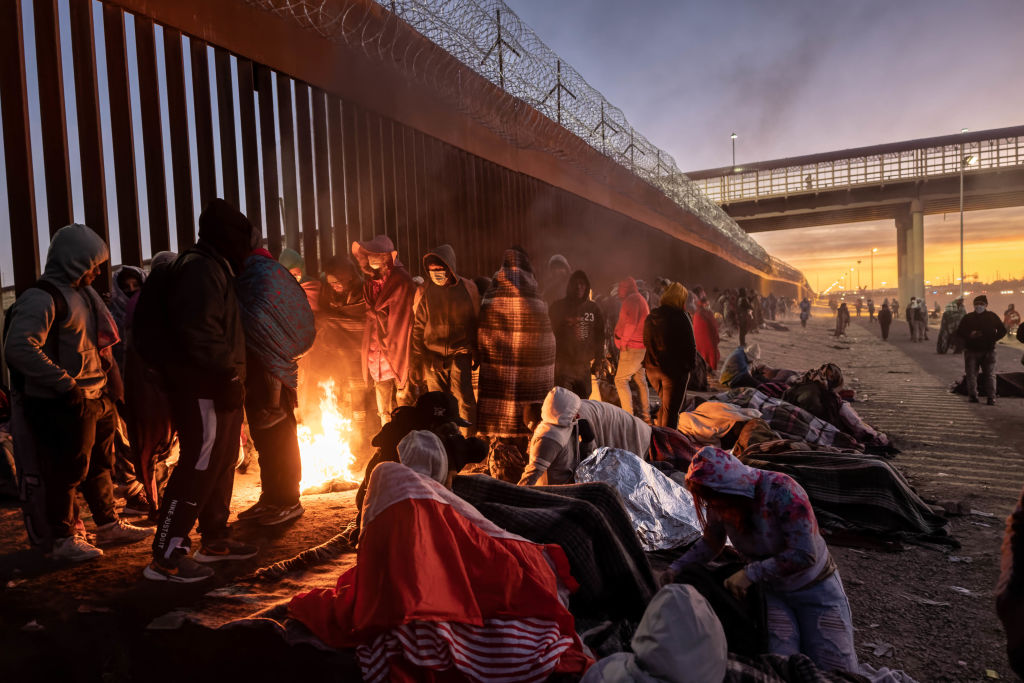 On Christmas Eve, while many Americans were bundling the kids in coats and braving the snow to head to candlelit church services, three buses pulled up outside Vice President Kamala Harris' home in Washington, D.C., and dropped off more than 100 migrants transported from Texas. Migrant aid groups and church volunteers fed them coffee and tamales, played Christmas carols in Spanish, and helped many reach friends or family in the United States.
The existence of Title 42—a pandemic-era policy that allows border officials to quickly expel migrants without allowing asylum applications otherwise required by law—hasn't stopped the flow of people trying to enter the country. And as we discussed a few months ago, in the absence of substantive immigration action from Congress, some border states have resorted to chartering buses to take migrants north, while the fight over immigration policy has focused on whether to keep or ditch Title 42. A federal judge ordered the Biden administration to end Title 42 by December 21, but days before its scheduled expiration Supreme Court Chief Justice John Roberts paused its end pending further review, leaving migrants and border officials in limbo.
Activated in March 2020 purportedly to prevent the spread of COVID-19, Title 42 has in the nearly three years since been used less as a public health tool than as a means for managing—and unintentionally increasing—migrant flows. Border officials have completed more than 2.5 million expulsions under Title 42. Because Title 42 expulsions don't include the threat of deportation and other legal consequences, many solo adult migrants began crossing repeatedly, trying again each time border officials caught and ejected them—inflating the border encounter statistics.