Happy Tuesday. The Dispatch turned four years-old over the weekend, but with the weight of news no one felt much like celebrating. We launched the company to provide fact-based reporting and analysis on the important stories of the day, informed by conservative principles. We're grateful you're with us and please know that with the gravity of world events and the chaos of American politics, we're as committed to doing this work today as we were on day one. Thank you for your support.
Quick Hits: Today's Top Stories
Israel Readies for Long War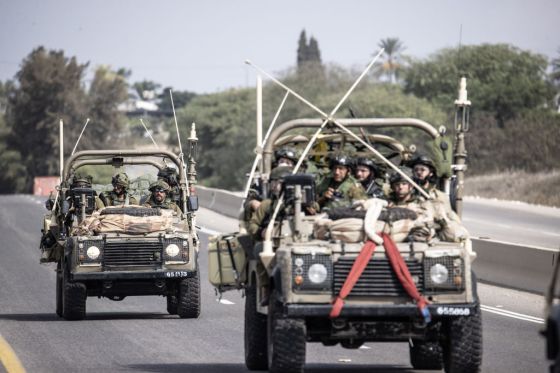 After being caught flat-footed by Hamas' surprise attack over the weekend, the Israeli Defense Forces (IDF) quickly mounted a forceful response—and on Monday, Prime Minister Benjamin Netanyahu made their goal clear. "Every place where Hamas is active and working will be completely destroyed," he said in a prime-time address. "What we will do to our enemies in the coming days will reverberate with them for generations."
Now four days removed from the initial wave of atrocities, the casualty numbers have continued to climb, solidifying the surprise strike as the deadliest attack in Israeli history. As of this morning, more than 900 Israelis—a majority of them civilians—have been confirmed dead, along with at least 687 Palestinians. But both those counts will continue to rise. First responders were still recovering bodies last night from the towns and villages terrorists attacked near the border, with more than 100 bodies removed from Be'eri alone—greater than 10 percent of the small kibbutz's population.
In his remarks on Monday, Netanyahu laid out his case for the barrage on Gaza, drawing comparisons between Hamas and the terrorist group ISIS. "We always knew what Hamas is and now the whole world knows," he said. "Hamas is ISIS and we will destroy it the way the enlightened world destroyed ISIS."
You're out of free articles
Create an account to unlock 1 more articles