Another Great Migration?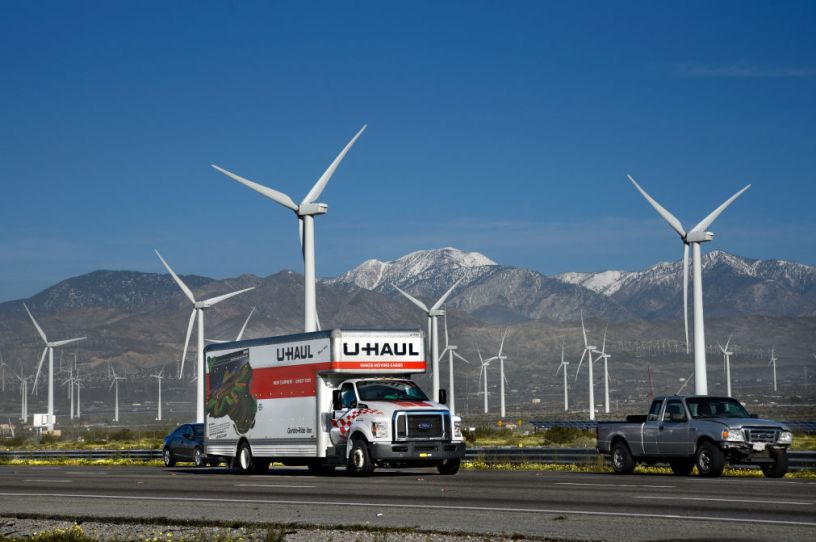 A U-Haul truck travels along Interstate 10 in California. The state, along with other blue states, has seen increased rates of people moving away. (Photo by Robert Alexander/Getty Images)
Appetizer
Today is a BIG day in our politics. History making. And not necessarily in a good way. Nope, I'm not talking about that. In fact, I decided that if you wanted to read about that, you have plenty of other options. If you want my thoughts on that, you can read them here. But this newsletter ain't doing it.
So where were we? Oh yes! The Wisconsin Supreme Court election that is being held today. By last count, the race has sucked in more than $45 million, which isn't just more than any other Supreme Court race in our country's history—it's three times more. The ads are ubiquitous as they are vicious. And the two candidates in this "nonpartisan" primary—liberal Janet Protasiewicz and conservative Daniel Kelly—aren't covering themselves in judicial glory.
Any potential judge isn't supposed to prejudge the outcome of any case that could appear before them, but as Reid Epstein at the New York Times reported back in February:
Judge Protasiewicz has pioneered what may be a new style of judicial campaigning. She has openly proclaimed her views on abortion rights (she's for them) and the state's legislative maps (she's against them).