The Sweep: The GOP's Retirement Community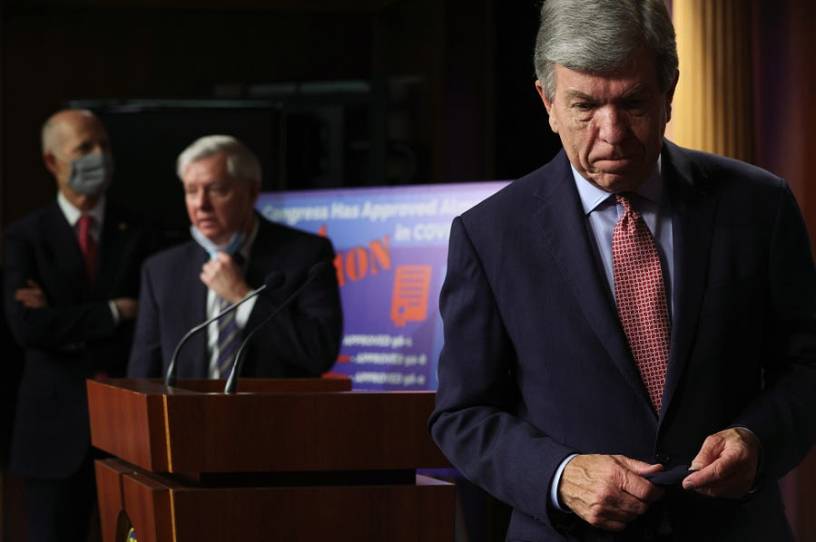 Campaign Quick Hits
The Great Sort is Getting Sortier: Two Harvard researchers announced the culmination of a four-year project to measure partisan segregation by tracking the exact location of every registered voter in the United States. They found that "a large proportion of voters live with virtually no exposure to voters from the other party in their residential environment," and that this extreme partisan segregation is happening "across a range of places and densities" and "distinct from racial and ethnic segregation."
All Retirements and No Incumbents Make Mitch a Dull Boy: Sen. Roy Blunt of Missouri shocked everyone this week when he announced he wouldn't be running again in 2022. That's one more open seat for Republicans to defend along with those in Pennsylvania, Ohio, and North Carolina. And we're still waiting to hear what Ron Johnson in Wisconsin and Chuck Grassley in Iowa are going to do. Trying to hold onto an open seat takes a lot more time to recruit and train a new candidate, the risk the newbie will do or say something disqualifying rises exponentially, and the national committees have to raise a lot more money because the fledgling campaign won't have the tried and true donor lists of a lifer. More on this in a minute.
Baked Alaska Senate Election: Of the seven senators who voted to convict former President Trump at his impeachment trial last month, only Lisa Murkowski of Alaska is up for reelection in 2022. In a statement over the weekend, Trump said: "I do not know where other people will be next year, but I know where I will be—in Alaska campaigning against a disloyal and very bad Senator." Trump won 53 percent of the vote in Alaska in 2020; although it's worth noting here that Mitt Romney won 55 percent of the vote in 2012. There's only one problem with his plan. Okay, there's more than one, but here's the biggest: Alaska has ranked-choice voting, which means there won't be a Republican primary. And in 2016 she easily won reelection with only 44 percent of the vote—beating the race's Libertarian (29 percent), Independent (13 percent), and Democrat (12 percent). 
Stirewalt's Dustpan (Chris's Chorner? Hey, Stirewalt Wrote This?)
Despite a median age approximately that of the Rosetta Stone, the members of the U.S. Senate so seldom retire that any departure makes news. When the departure is a member of leadership who might have gone on to be his party's leader in the Senate, it's really big news.