A Freewheeling House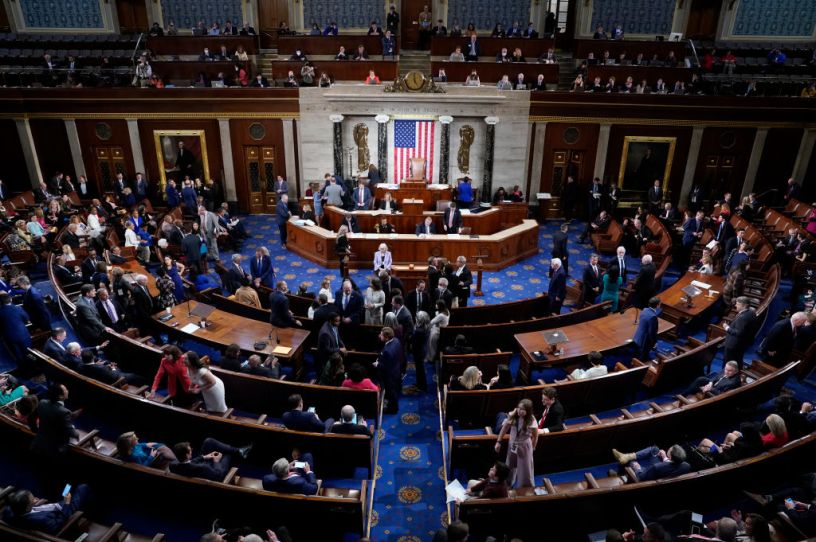 Members talk on the floor of the House Chamber on the opening day of the 118th Congress. (Photo by Jabin Botsford/The Washington Post via Getty Images)
How many amendments can House lawmakers propose for a three-page bill? At least 143.
As debt ceiling talks look to drag out for months, the House is proceeding with messaging bills and forming committees. For the first time in about seven years, the House is debating legislation this week under rules that allow all members to introduce amendments to a bill without being pre-screened and approved for floor consideration by leadership—so long as they submitted the amendments to the Congressional Record at least a day before debate kicked off.
We've written to you repeatedly in the past month about how the House will have a more open legislative process—at least for now—with the start of this Congress. Now, with this "modified open rule," we're seeing it play out.
The legislation under consideration would limit presidential power to release oil from the nation's Strategic Petroleum Reserve, moves President Joe Biden has relied on since Russia invaded Ukraine last year. The bill also aims to open more federal land to be leased for oil and gas drilling.