GOP House Members Brace for Fractious Party Dynamics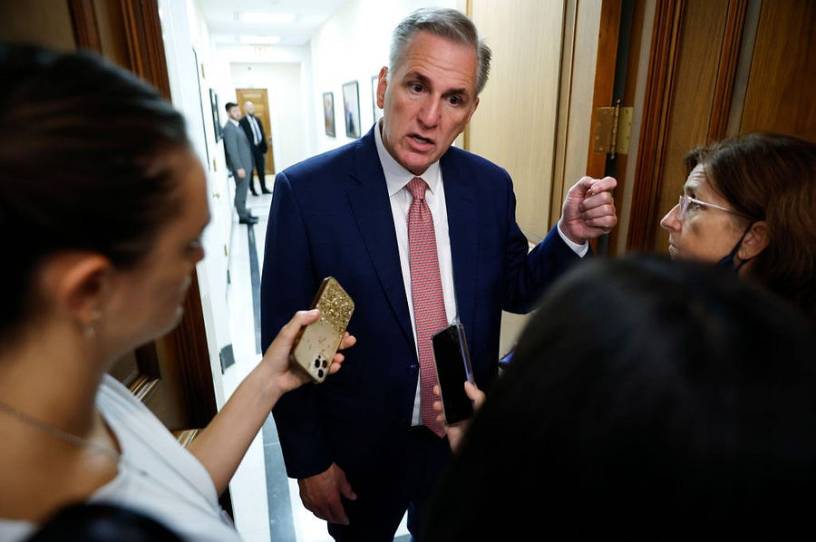 Good morning. Congress is well into the depths of August recess—we hope you're enjoying a few relatively quiet weeks before the shenanigans start up again. My colleagues at The Sweep and The Morning Dispatch already have all things campaign season covered, so be sure to watch those newsletters. One programming note: We don't plan to publish Uphill on Friday, September 2.
Republicans Consider Conference Dynamics Ahead of Midterms
We've written to you several times over the past year and a half about House GOP leader Kevin McCarthy's lax approach to the far-right faction of his conference. That hasn't changed. But it is increasingly alarming to some rank-and-file lawmakers who find themselves at odds with the most brash and conspiracy theory-friendly Republicans.
As the November midterm elections draw closer—and after a Democrat won a tight special election in New York last week—some members say they are worried about how the conference will function if the GOP wins only a slim majority in the House.
One House GOP lawmaker who spoke on the condition of anonymity said they are "very concerned about the influence of certain members over the party and its leadership and the direction of our conference after November."