Our Best Stuff From a Very Online Week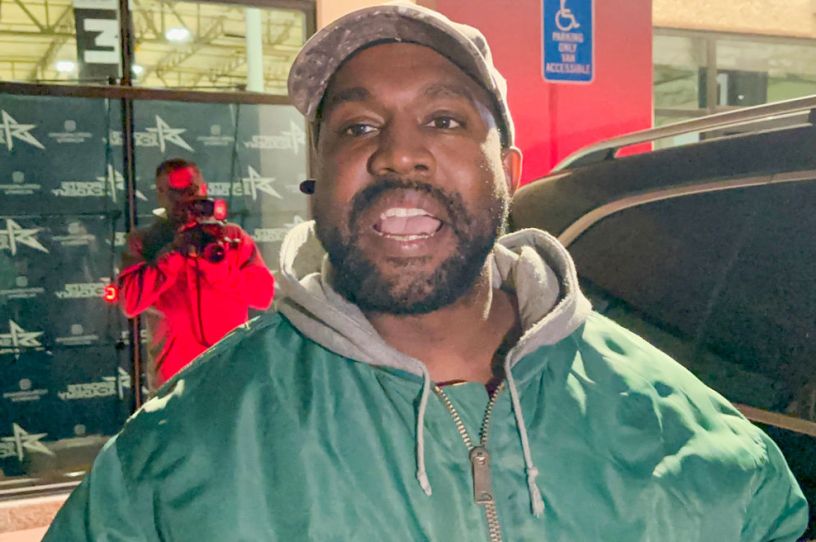 Kanye West. (Photo by MEGA/GC Images.)
Every so often, when The Dispatch's virtual "watercooler" (that's the actual name of one of our Slack channels) gets a little too focused on some goings-on on the social media platform that we all love to hate and yet still use, someone will pipe up, "Twitter is not the real world." And it's true: Platforms like Snapchat and TikTok have many more users than Twitter. But while Snapchat rarely makes the news and TikTok grabs headlines mostly for people doing dumb challenges like defacing school bathrooms or cooking Nyquil chicken, you don't need a Twitter account to know how much it can influence our discourse.
We try to avoid a lot of the noise—we rarely wrote about Donald Trump tweets when he was active on the platform, for example. But sometimes, it's unavoidable. Sometimes, Twitter either is the story or is where the biggest stories play out. This, dear readers, was one of those weeks.
Conspiracy theorist Alex Jones has a sizable enough audience for his show through his website InfoWars, but it was on Twitter where many of us watched in horror as Kanye West, wearing a mask that covered his entire head, responded to a softball comment from Jones—"You're not Hitler. You're not a Nazi. You don't deserve to be called that and demonized."—with an "Akshualllllllly …" that almost broke the internet. "Well, I see good things about Hitler also," West (or Ye, as he goes by these days) said.
What's funny (but not in a haha way) was that Nick had been planning to write a Boiling Frogs about Ye even before that storm broke, namely in terms of an October tweet from the account of the Republicans on the House Judiciary Committee that read simply "Kanye. Elon. Trump." (A tweet that had aged poorly even before Ye's Alex Jones meltdown.) The tweet was finally deleted but as Nick notes, "It'll remain a fascinating time capsule from the fall of 2022 about how three very different folk heroes to populist conservatives repeatedly stepped on their own schlongs professionally."
Keep reading with a free account
Create a free Dispatch account to keep reading
Get Started
ALREADY HAVE AN ACCOUNT? SIGN IN