Our Best Stuff From a Week Full of Kamala, QAnon, and Quests for the NBA Playoffs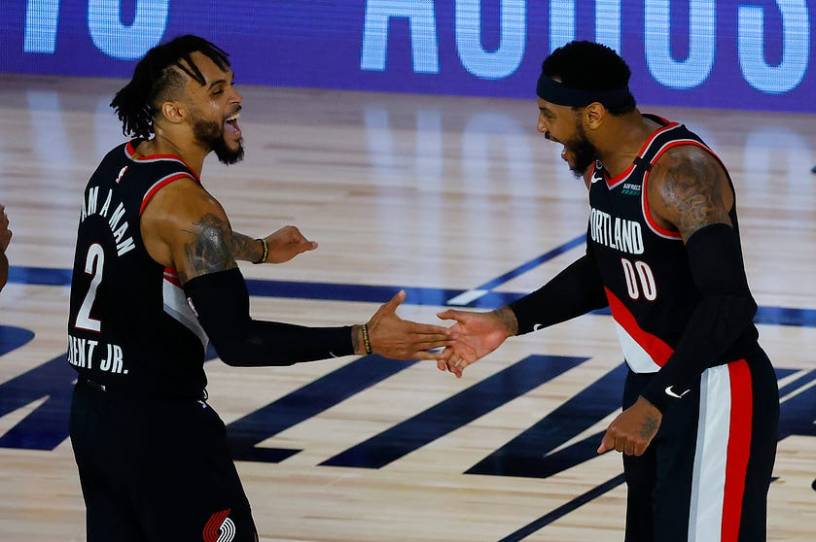 I've been watching a lot of sports lately. It's nice to have some return to normalcy, even though there's really nothing normal about NBA games in August or the crack of the bat in baseball stadiums without a roar of the crowd. (Major props to the Kansas  City Royals, though, for putting a cutout of of Bernie from Weekend at Bernie's behind home plate.) 
And it's occurred to me that the different leagues' policies on how to play through a pandemic have obvious parallels in how different countries have handled it.
The NBA, of course, is New Zealand. Top of the class. The bubble hasn't been hermetically sealed—players have had to leave temporarily to deal with family matters, and yeah, a few guys snuck out of their hotels. But there have been zero positive tests among the 342 players who are in Orlando. And the product itself has been pretty darn good. There have been so many exciting games. The decision to play eight regular season games to sort out who gets into the playoffs? That turned out great. Some people thought the league should just bring in the top eight teams from each conference based on the standings as of the time of shut down and go right into the playoffs. That would have been fine, sure, but the drama that has played out over the last couple of weeks has made SportsCenter great again. Look at the Phoenix Suns and the Portland Trail Blazers. Poor Phoenix went 8-0 in the bubble and still missed out on a playoff spot. Their hopes were dashed when Portland, which went 6-2 in the bubble, eked out a 134-133 win over the Brooklyn Nets on Thursday. I've sort of adopted the Blazers down this stretch and I was yelling at the TV like it was a playoff game the other night. 
Baseball, on the other hand, is more like Sweden. MLB is taking some precautionary measures, players are tested regularly, and some are even wearing masks. Heck, Cubs first baseman Anthony Rizzo has offered squirts of hand sanitizer to opposing players who reach first. But there is no kind of bubble, and there have been big problems. Right away, 14 Marlins players tested positive and the team shut down for a while. The St. Louis Cardinals had nine players test positive, and some went to the emergency room because they had symptoms. The outbreaks have wreaked havoc with the schedule: The Cards, for example, will play seven doubleheaders to make up for lost time. And, because of the condensed schedule, MLB implemented a rule that double-headers will be seven innings instead of nine. It's not the most egregious affront to baseball tradition we're seeing this season (don't get me started on the extra innings nonsense), but it's also not ideal. Some have called for the league to shut down, but that seems unlikely to happen.
Keep reading with a free account
Create a free Dispatch account to keep reading
Get Started
ALREADY HAVE AN ACCOUNT? SIGN IN