Brazil's New President Starts His Term on a Tightrope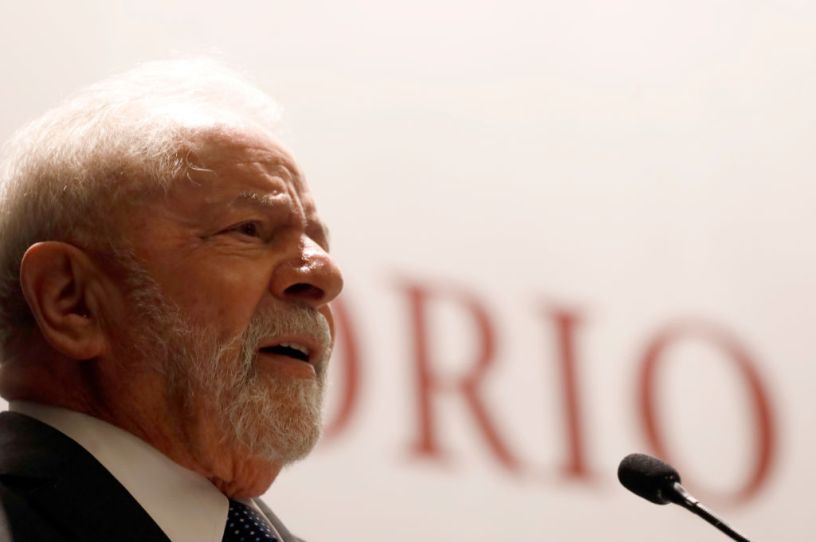 Brazilian President Luiz Inácio Lula da Silva.(Photo credit should read Luis Barron / Eyepix Group/Future Publishing/.Getty Images)
Brazil started 2023 with a bang. Seven days after the January 1 inauguration of Luis Inácio Lula da Silva, better known as Lula, to a nonconsecutive third term as president, rioters staged an insurrection that shook the country's democracy to its core. Supporters of outgoing President Jair Messias Bolsonaro—unwilling to accept that their candidate had lost his re-election bid—descended into Brasília, the country's capital, storming the Congress and the presidential palace on January 8 to show their discontent with an election that they deemed rigged. Their hope was to trigger a military coup that would ultimately depose Lula and, according to the insurrectionists, restore order to the country and free it from the hands of the left.
Their plan failed. While the move was clearly inspired by the events of January 6, 2021, in the U.S., the Bolsonaristas failed to consider several key differences. Donald Trump was still president when his supporters stormed the U.S. Capitol, but in Brazil Lula was already in office and Bolsonaro was eating fried chicken in Florida. Lula declared federal intervention in Brasília, allowing him to put security in the federal district directly under his purview until January 31. Within hours of the breach, more than 1,000 people had been arrested and jailed, and criminal investigations are underway. Over the next several months, the Brazilian judiciary will attempt to determine how the insurrection was orchestrated, why the police did so little to stop the violence and destruction, and what role Bolsonaro played in inciting the protests.
This is an inauspicious start for Lula, who won with 51% of the popular vote and faces a deeply divided populace. He will also contend with a fiscal crunch and an unpredictable Congress. But most problematic is that Lula mainly ran in opposition to Bolsonaro and has failed to articulate a positive vision for the country and its people.
A Divided Country
Polarization is at its highest in Brazil: Recent data from Ipsos shows that 3 in 10 Brazilians believe it's not worth talking to someone with a different political vision, putting Brazil at a higher "radicalism index" than countries like Turkey, Hungary, Russia, and the United States. Democracy and democratic processes—elections are the most noteworthy example—are seen by many as insufficient and illegitimate means for engaging in political life. At the same time that polarization is high, trust is low. According to a poll by Latinobarometro, 63 percent of Brazilians say they have low trust in people of their own communities. This lack of trust is both a culprit and a victim of division, where disagreements have moved beyond matters of policy and have permeated every aspect of Brazilians'' lives, who see themselves fundamentally differently from others they disagree with. Broken friendships, severed family ties, and a general societal turmoil has been the norm in Brazil since 2018 and shows no sign of letting up. Diverging views on the role of religion in public life and what should be taught in schools are only a couple of examples of issues that right and the left cannot only see eye to eye, let alone engage in productive conversations.