Build Back Better Gets the Zombie Treatment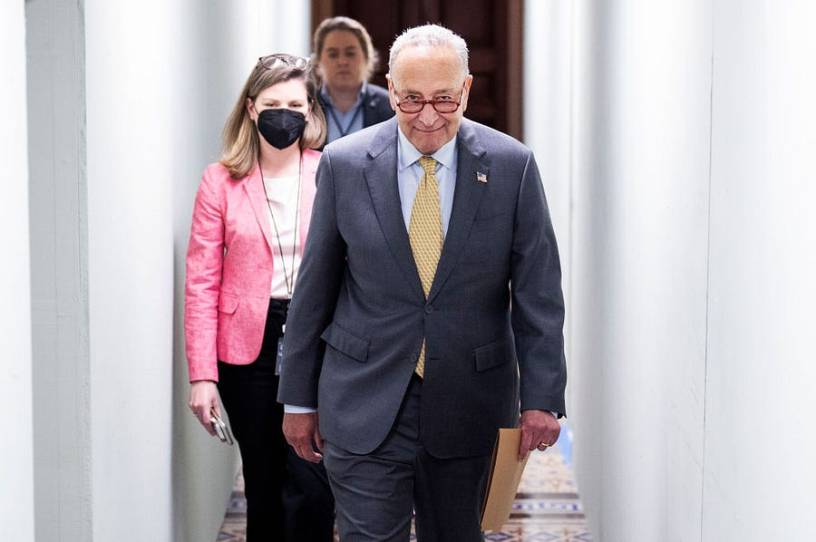 Buzzing listlessly around Washington this week like an overfed mosquito is the idea of reviving what was once called the "human infrastructure" bill, which was then euphemized as Build Back Better, and is now the legislation with no name. 
My favorite description of the suite of social welfare and environmental spending came from Politico, which referred to it as Democrats' "signature spending bill," as if it were describing an appetizer at Chili's. The Washington Post was more utilitarian with "a staple element." Like nitrogen? The Associated Press came close to using the naughty phrase, calling the legislation "a scaled-back version of the economic package that collapsed last year," but never used the triple-b words.
So what is this thing that Democrats are said to be desperate to pass to "reshape their political fortunes" as "a remedy for a campaign season that so far looks bleak," and why did "party leaders [take] special care to distance their legislative work even from the name Build Back Better?"
The legislation, whatever you call it now, got shelved before Christmas when Sen. Joe Manchin of West Virginia pulled out of negotiations. The House passed a $1.6 trillion version in November, despite much desperate anger from progressives. The plan originated with Senate Budget Committee Chairman Bernie Sanders' $7 trillion version, but got cut in half twice as President Biden kept pursuing Manchin and fellow moderate Democrat, Kyrsten Sinema of Arizona, in search of what we were always being told was a "much-needed win."