A Historically Bad Day for Kevin McCarthy
Happy Wednesday! The dessert wars are over, people. In the age-old battle between handheld treats, Krispy Kreme has apparently decided the winner—offering to sell its majority stake in Insomnia Cookies to focus solely on doughnuts.
Quick Hits: Today's Top Stories
With Friends Like These, Who Needs Democrats?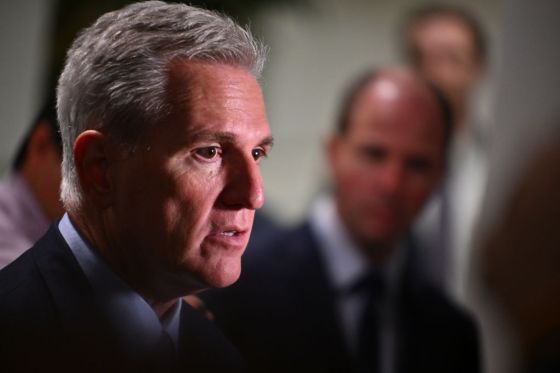 Minutes before 5 p.m. ET yesterday, Washingtonians in and around the Capitol building found the answer to a timeless question: If a gavel slams in the House and there's no speaker around to hear it, does it make a sound?
For the first time in American history, lawmakers in the lower chamber of the United States Congress on Tuesday voted to remove the sitting speaker of the House. Former Speaker Kevin McCarthy—who announced last night he will not seek the gavel again—enjoyed the third-shortest tenure of any occupant of the office in U.S. history, and the briefest run since 1876. Despite retaining the support of the vast majority of his conference, McCarthy saw eight Republicans side with Democrats to vote against their own party leader, ousting the California Republican from his post in a 216-210 vote.
You're out of free articles
Create an account to unlock 1 more articles