Happy Wednesday! If you're a fan of the American experiment but aren't totally on board with the imperial system of measurement, boy do we have a comedy sketch for you.
Quick Hits: Today's Top Stories
In the Midst of Catastrophe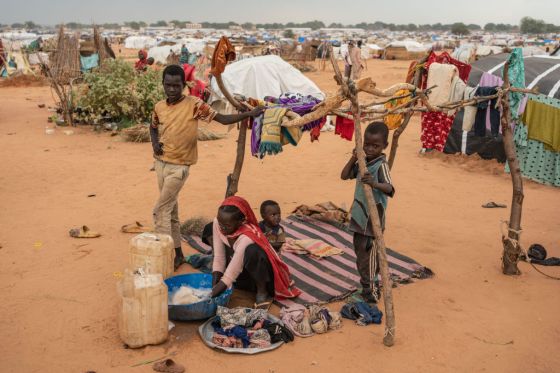 In 2003, a 10-year-old boy was forced to flee ethnic violence and genocide in the Darfur region of Sudan, crossing the border into neighboring Chad. He returned years later to start a life again in his homeland, but this past April, now a grown man with a family, he had to flee to Chad once more as violence broke out yet again, sustaining a gunshot wound to the leg during his escape. "When I see the freedom, I can go back," he told The Economist. "But there is no freedom now. I cannot go back."
His is one of hundreds of gut-wrenching stories coming out of war-torn Sudan as warring military and paramilitary factions continue to wage a bloody civil conflict, killing thousands and displacing millions. The United States and regional partners announced renewed ceasefire talks last week, but little progress towards peace has been made since fighting erupted six months ago while reports of ethnic cleansing have grown.
The conflict involves two warring factions of Sudanese military forces led by rival generals who came to power in the aftermath of a popular uprising against long-time dictator Omar al-Bashir. As we wrote in April when the fighting broke out: