Strolling Toward a Shutdown
Happy Friday! We've got some bittersweet personnel news to report, as today is Esther's last day with TMD. As bummed as we are to be saying goodbye to a colleague and a friend, we'll be rooting for her as she pursues her dream of joining the State Department as a foreign service officer.
Thanks for all your hard work, Esther—we'll make sure your appreciation for Taylor Swift, the Federal Reserve, and the great state of Maine lives on.
Quick Hits: Today's Top Stories
Shutdown Looming?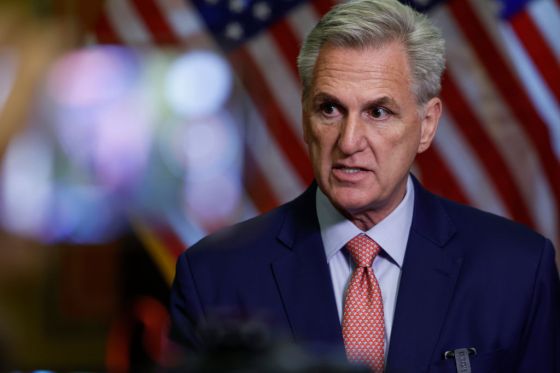 With Congress increasingly unable to see through even the most rudimentary of tasks without a ruckus (even electing a speaker is a tall task these days), we know it can feel like political doomsayers prophesy a government shutdown every year. But with only six weeks to go until the end of the current fiscal year—and Congress on August recess until after Labor Day—it's becoming harder and harder each day to picture any other outcome.
When the House returns to Washington on September 5, members have a long few weeks ahead of them: Speaker Kevin McCarthy has vowed to pass all 12 individual spending bills through committee, a feat Congress hasn't achieved on time since 1977. In the 45 years since, Congress has opted instead for omnibus spending packages, packaging together all the smaller bills for easier passage. To earn the support of some Republican holdouts earlier this year, however, McCarthy promised a return to regular order.
The transition has been a little choppy. The Senate has gotten all 12 of its bills through committee markups, but none of those has been taken up yet on the floor, while the House has gotten 10 of its bills through committee and thus far passed one, approving the military construction and VA bill last month along party lines.