Happy Monday! You'd think we'd have learned by now not to tempt fate by planning our Monday newsletter on Friday morning.
Quick Hits: Today's Top Stories
Prigozhin Strikes Back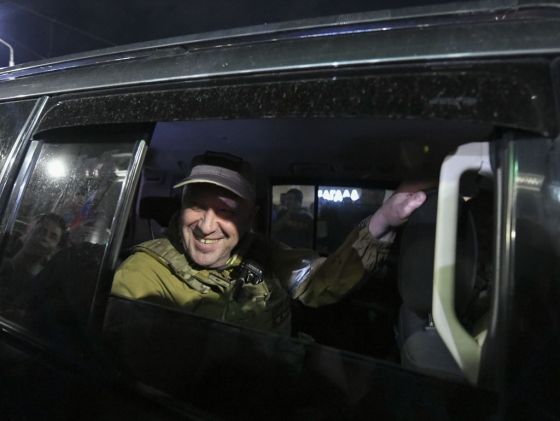 You know what they always say: Keep your friends close and your hot dog vendors closer. Yevgeny Prigozhin—the head of the Russian paramilitary Wagner Group—has come a long way from his hot dog stand in St. Petersburg. The man once known as "Putin's chef" for his catering contracts with the Kremlin seemed to be ready to bite the hand that fed him over the weekend, sending his mercenaries marching towards Moscow in a fast-moving but ultimately short-lived mutiny.
Though a deal brokered by Belarusian President Alexander Lukashenko turned the advancing Wagner columns around before serious Russian-on-Russian bloodshed, the bizarre episode still shrouded in the fog of war will likely leave a Prigozhin-sized hole in President Putin's credibility at yet-unknown costs to the paramilitary leader himself and the private military company he operates.
Prigozhin has long been a vocal critic of the Russian Ministry of Defense, lobbing insults at the Defense Minister Sergei Shoigu and the Chief of the General Staff Valery Gerasimov throughout the war in Ukraine. As we reported last month, Prigozhin threatened to withdraw from the eastern Ukrainian city of Bakhmut in May, where his men had been engaged in a brutal fight for control of the city. He accused the defense ministry of purposefully withholding ammunition to Wagner forces—a claim he'd made in the past—before being dizzyingly indecisive on whether or not his forces would leave Bakhmut. Ultimately, Prigozhin's mercenaries remained, seizing the city.