The Death of a Russian Warlord
Happy Monday! We cannot adequately capture in just a few sentences how great it was to have college football back on our TVs this weekend.
Quick Hits: Today's Top Stories
Yevgeny Prigozhin, 1961-2023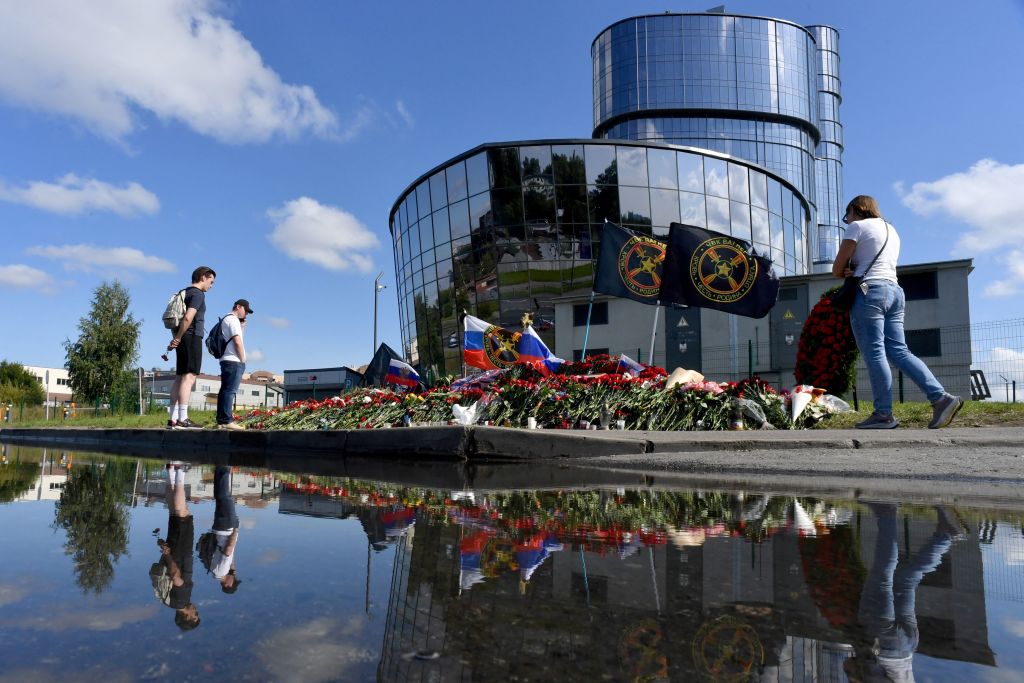 For the average American, the odds of dying in a plane crash in any given year are about one in 11 million. We don't have data specifically for Russian warlords-turned-mutineers, but we have to imagine the odds are a little higher. Just ask Yevgeny Prigozhin, who appears to have been killed last week when a private aircraft he was supposedly aboard went down.
It wasn't the first time. In October 2019, Prigozhin—the head of Wagner Group, the private military company—was reportedly on a jet that crashed in the Democratic Republic of Congo. Within days, however, it became clear that reports of his death were greatly exaggerated. A source close to Prigozhin apparently told Russian state media at the time that he was "very surprised to be considered dead."
Such a resurrection seems less likely this time around. On Wednesday—exactly two months after Prigozhin launched his abortive putsch against top Russian military brass—a private plane with his name on the passenger manifest crashed halfway between Moscow and Prigozhin's hometown of St. Petersburg. The crash apparently killed all ten people aboard—including Prigozhin and his lieutenant, Dmitri Utkin—and evidence is mounting to suggest the warlord is, in fact, dead. The cause of the crash is still shrouded in mystery, and questions abound regarding what this death means for the future of Prigozhin's sprawling mercenary enterprise, for its activities across the globe, and for Russian President Vladimir Putin's grip on power.
Get every newsletter and all of The Dispatch. Support quality, fact-based journalism.
Start Your Free Trial
ALREADY A PAID SUBSCRIBER? SIGN IN