It's the Hope That Kills You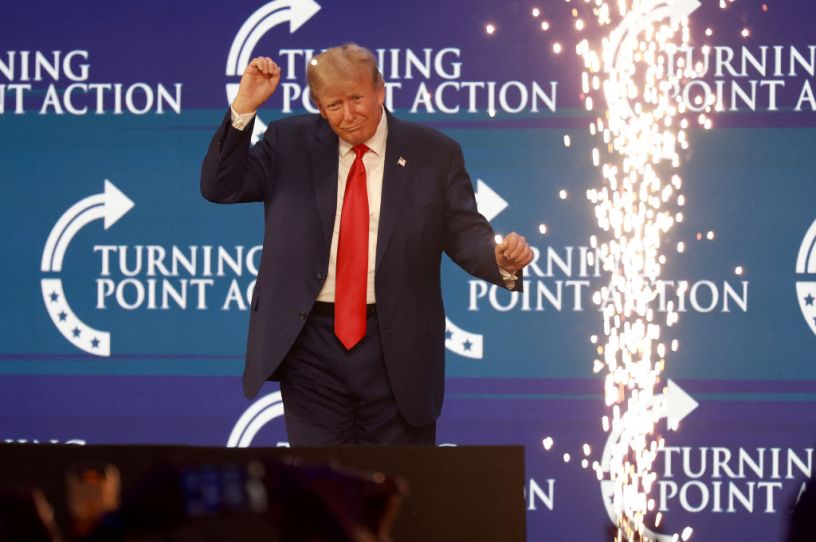 Former President Donald Trump briefly dances after speaking at the Turning Point Action conference on July 15, 2023, in West Palm Beach, Florida. (Photo by Joe Raedle/Getty Images)
The Republican Party is simmering ratatouille of fratricidal resentments.
When members of the Republican-controlled House are jonesing for a government shutdown to punish their own leadership and the party's presidential candidates on the debate stage sound like panelists on The Morton Downey Jr. Show, it doesn't just speak to the ugliness of politics today. It shows just how deep the divisions are in the GOP.
Look at it this way: President Joe Biden is very unpopular among the members of his own party for an incumbent. Just 82 percent of Democrats in a recent poll said they would support him if he was their nominee in a general election. To even be competitive in November 2024, that number would probably need to be above 90 percent.
But President Donald Trump's number is only 74 percent among Republicans, 20 points worse than his performance in the 2020 election. If we look at Trump as an incumbent, which is how the race has shaped up, he makes Biden look like Ronald Reagan in 1984.