Taiwan Bill Delayed Amid White House Pushback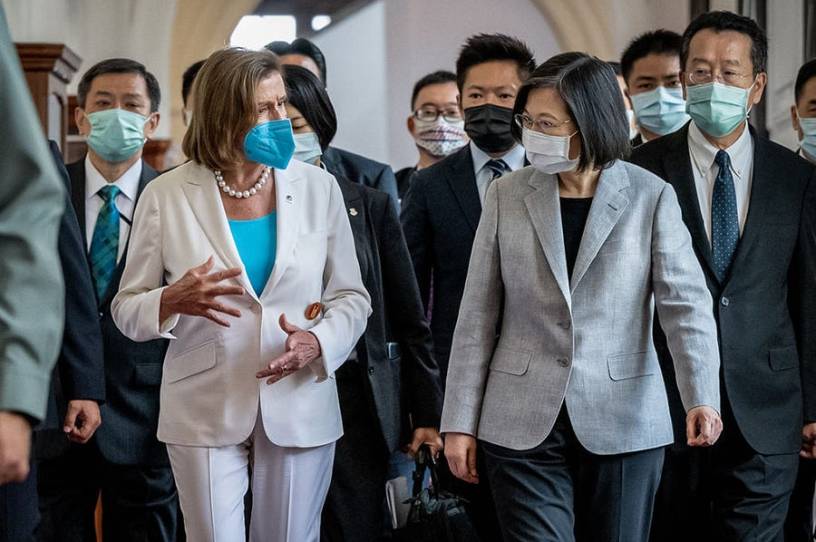 We're praying for the families of Indiana Rep. Jackie Walorski, Emma Thomson, and Zachery Potts, who were killed in a car crash this week.
Taiwan Policy Sets Top Lawmakers at Odds With White House
Since taking office, President Joe Biden's administration has repeatedly urged Congress, in public and behind closed doors, to tone down its confrontations of China. On a range of issues, from addressing forced labor to House Speaker Nancy Pelosi's trip to Taiwan this week, lawmakers from both parties have disregarded the White House's notes of caution.
The dynamic solidified throughout the first year and a half of Biden's presidency, as members of both parties have overwhelmingly rallied around tough-on-China policies. Those stances are fueled by Beijing's increasingly belligerent behavior and its long record of human rights abuses, which have ramped up in recent years. China is perpetrating a genocide of ethnic minorities in Xinjiang, oppressing the people of Tibet, and systematically dismantling freedom in Hong Kong—at the same time it is making heightened threats against self-governing, democratic Taiwan.
The latest arena for a clash between Capitol Hill and the administration: an overhaul of Taiwan relations championed by leading senators who want to boost American support for the island.