Our Best Stuff From the Closing Days of the Midterm Campaign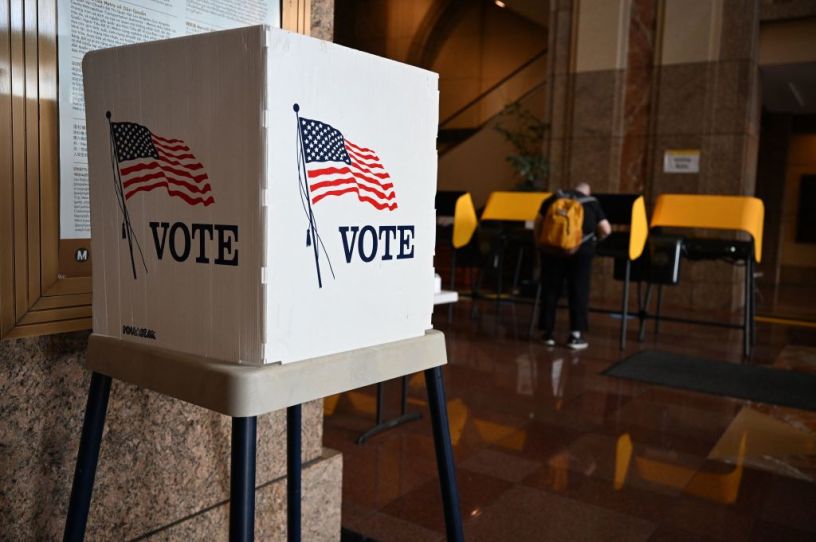 (Photo by Robyn Beck/AFP/Getty Images.)
Hello and happy Sunday. Since you're reading this, it means I did not win the $1.6 billion Powerball drawing and, well, it looks like none of you did either. Don't worry, if I ever did win the lottery, I'd (probably) still keep working. But I might take the weekend off! After what feels like forever, we are closing in on the midterms so I thought I'd use this space to highlight some of our work that will help you know what to look for on Tuesday night.
Sarah has a great roundup in The Sweep that covers a few topics, but it's especially useful in showing which down-ballot candidates are benefitting from the coattails of strong gubernatorial candidates and a few races where there might be ticket-splitting. In Stirewaltisms, Chris looks at where the polls are right now, noting that President Joe Biden's approval rating is about 13 points underwater and that the Republicans have a 3-point advantage in the generic ballot. If you missed them, he did forecasts for key House races, gubernatorial races, and the Senate.
We've certainly spent a lot of time reporting on big races in states like Pennsylvania, Georgia, Arizona, and Ohio. This week we took a slightly different tack. Price explained how election laws have changed in the last two years as states try to navigate which COVID-inspired measures to expand early and mail-in voting to keep and where to return to normal. Meanwhile, Harvest reported on a category of elections that don't usually get too much attention: statewide secretary of state races. She calls attention to the fact that many "Stop the Steal" proponents are on the ballot and could soon find themselves in charge of overseeing elections.
Getting out ahead of the recrimination game, Nick asks three big questions: Why didn't Donald Trump spend more money on the candidates he supported? Why didn't Kyrsten Sinema campaign for Democrats in Arizona? And why did Democrats run so hard on abortion?
Keep reading with a free account
Create a free Dispatch account to keep reading
Get Started
ALREADY HAVE AN ACCOUNT? SIGN IN