A(nother) Case Study of Terrible U.S. Tariff Policy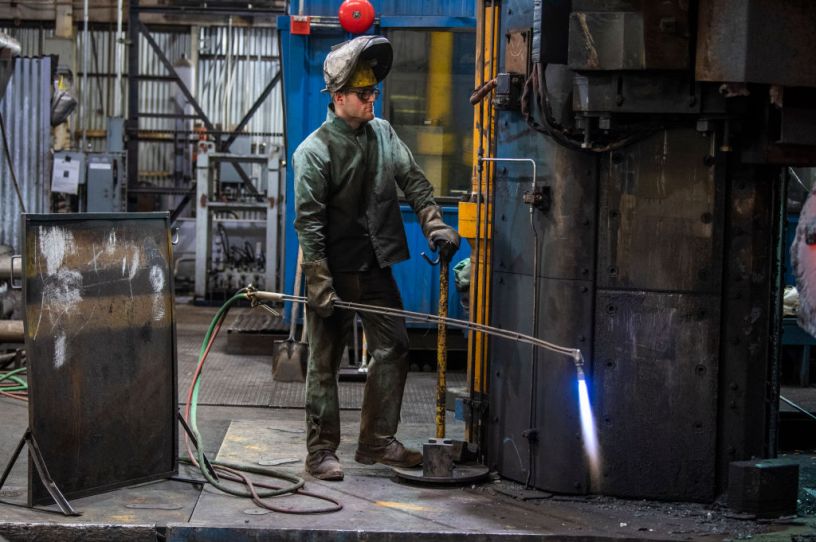 A steelworker attends to rolled steel at Lehigh Heavy Forge on June 2, 2021. (Photo By Tom Williams/CQ-Roll Call/Getty Images)
I know you liked last week's column on The Bear, but we need to talk about tariffs. Again. I swear, however, that there's a good reason: The federal government is now considering one of the largest "trade remedy" (anti-dumping and countervailing duty) cases in recent years—one requested by the United Steelworkers union and Ohio-based steelmaker Cleveland Cliffs and targeting almost all imports (billions of dollars in total) of "tinplate" steel, which American companies use to make cans for food and other consumer staples. The Wall Street Journal deserves credit for covering and opining on the case, which is currently pending before the relevant government agencies, but misses some important details and context—points that turn the investigation and any resulting import duties into not merely another case of American protectionism but also a real case study of the absurdity of U.S. tariff policy today.
The U.S. Still Imposes a Lot of Tariffs
For starters, the case underscores the emptiness of trendy claims that the U.S. is some sort of tariff-free "neoliberal" paradise (or whatever). As new data from the World Trade Organization show, in fact, the United States is—by far—the world leader in the use of trade remedy protection, imposing by mid-2022 almost 22 percent of the world's anti-dumping duty measures (506 total) …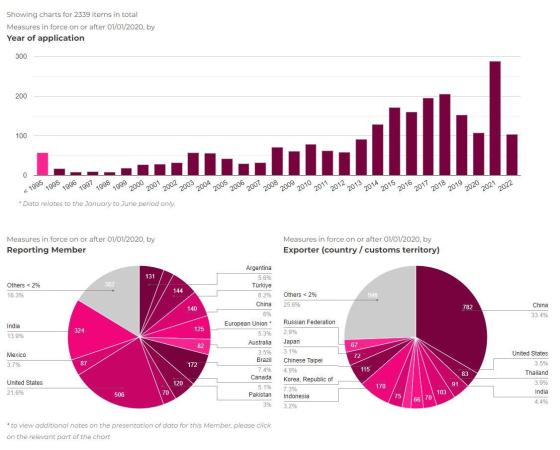 … and a whopping 61.4 percent (178) of all global anti-subsidy (countervailing duty) measures: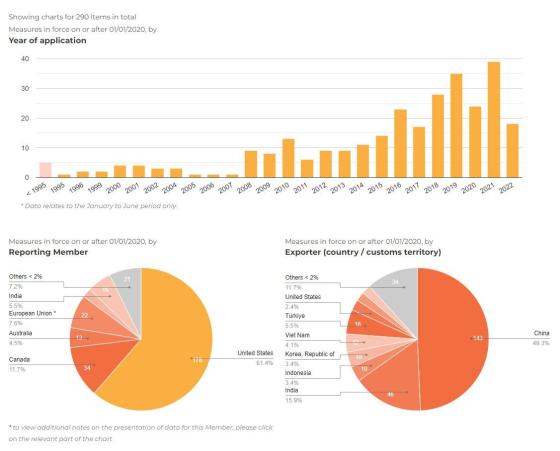 According to the Commerce Department, moreover, almost half of these duties (305) are on steel products like tinplate. In fact, we already have anti-dumping duties on tinplate from Japan, and those have been in place for more than 20 years—a true testament to the persistence (and absurdity) of this kind of protectionism. And there's more in the works: Another 44 trade remedy investigations are now underway, 16 of which are also on steel products (nine on tinplate and seven on other stuff):
Get every newsletter and all of The Dispatch. Support quality, fact-based journalism.
Start Your Free Trial
ALREADY A PAID SUBSCRIBER? SIGN IN