AI Infiltrates the 2024 Race
Happy Thursday! Yesterday was National Hot Dog Day, which gave Sen. Mitt Romney more than enough reason to roam the halls of Congress wearing a hot dog hat and holding a hot dog while declaring that "hot dog is [his] favorite meat."
Quick Hits: Today's Top Stories
(A)I Approve this Message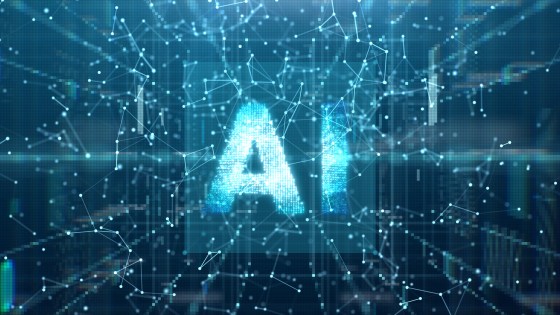 Earlier this week, a Ron DeSantis-aligned super PAC released a 30-second ad in Iowa detailing former President Donald Trump's spat with the state's popular Republican governor, Kim Reynolds. "I endorsed her, did big rallies, and when she won, now she wants to remain 'neutral,'" Trump says before a narrator asks why he's fighting with his fellow Republicans. It's a fair hit—several GOP strategists in Iowa think it will cost Trump—but there's just one problem with the ad. Trump never said those words—he Truthed them.
Harnessing the power of artificial intelligence (AI), the DeSantis super PAC Never Back Down was able to generate realistic-sounding audio of Trump reading his own written statement aloud. And it wasn't the first time. Last month, the DeSantis campaign released a video going after Trump for his refusal to fire Dr. Anthony Fauci during the pandemic—and the spot included fake, AI-generated images of the former president hugging the famous immunologist. When President Joe Biden announced his reelection campaign in April, the Republican National Committee released an AI-generated video depicting several apocalyptic-looking scenes and warning another Biden term would make them a reality. And lest you think this is a purely Republican phenomenon, an audio deepfake released the day before the Chicago mayoral election earlier this year portrayed the less progressive Democratic candidate in the Chicago Mayoral election as condoning police brutality.
This is only the beginning. As the 2024 campaign ramps up, lawmakers and advocacy groups are pushing for the Federal Election Commission (FEC) to make clear that AI campaign ads falsely impersonating candidates violate election law, but some commissioners argue the agency can't do so without more authority from Congress.
Get every newsletter and all of The Dispatch. Support quality, fact-based journalism.
Start Your Free Trial
ALREADY A PAID SUBSCRIBER? SIGN IN