Happy Monday! Now that Andrew has his own newsletter and doesn't edit TMD in the morning, we are free to post all the St. Louis Cardinals slander we want. They're fourth out of five teams in the N.L. Central, their manager is feuding with one of their star players, and their new catcher—whom they paid $87.5 million—is currently the eighth-worst hitter in all of baseball. Go Cubs! [Editor: The Brewers are in first place in the NL Central, ahead of the Cubs and Cardinals.]
Quick Hits: Today's Top Stories
Putting the NatSec Toothpaste Back in the Tube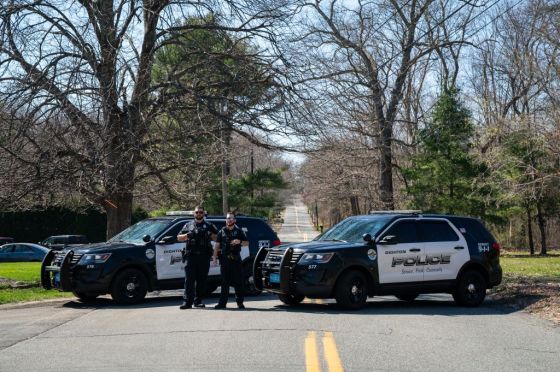 Join the Massachusetts Air National Guard, its website declares, and you can choose from a thrilling menu of more than 200 career fields for missions involving intelligence, surveillance, and cyber engineering. "No matter what you're interested in," the home page promises, "there's a good chance you'll find it here." Rarely has a marketing pitch been so unfortunately true.
While he was a member of the guard, 21-year-old Jack Teixeira found exactly what he was interested in—allegedly downloading and sharing hundreds of pages of highly classified material about the war in Ukraine and American surveillance activities. His motivations for doing so aren't yet entirely clear, but he's been arrested and charged with unauthorized retention and transmission of national defense information and unauthorized removal of classified material.
As we reported last week, classified documents began surfacing in early March on digital platforms like 4chan, Telegram, and Twitter. They included information on troop movements in Ukraine and intelligence collected on the United States' enemies and allies. Administration officials have claimed a few of the documents had been altered or doctored in some way, but they're generally operating as if the materials are legitimate. And in addition to providing adversaries hints about the United States' intelligence capabilities, the documents' leak has strained relationships with allies—including South Korea and Israel—who were featured in the papers.
Get every newsletter and all of The Dispatch. Support quality, fact-based journalism.
Start Your Free Trial
ALREADY A PAID SUBSCRIBER? SIGN IN