Happy Wednesday! Everyone send out your thoughts and prayers to ​​Cleveland Browns running back Nick Chubb, whose knee injury in a Monday matchup against the Pittsburgh Steelers was so brutal the ABC broadcast team judged it too gruesome to show on instant replay.
Quick Hits: Today's Top Stories
Border Crossings Are Surging… Again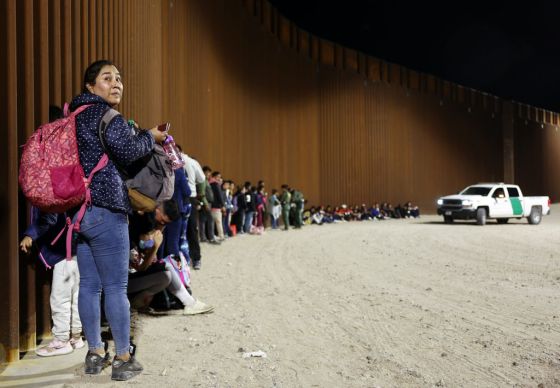 As the number of migrants crossing the border has surged in the past two months, the leaders of large cities absorbing part of the new wave are continuing to sound the alarm. "Never in my life have I had a problem that I did not see an ending to," Eric Adams—the mayor of New York—said earlier this month of the migrant crisis. "This issue will destroy New York City." And a growing number of Democrats—especially Adams—are placing blame squarely on the Biden administration. Even progressives like Rep. Alexandria Ocasio-Cortez, who has objected to Adams' rhetoric on the issue and articulates what might be called a "pro-migrant" view, have knocked the White House. "Immigration is arguably this administration's weakest issue," Ocasio-Cortez said last month.
The Biden administration's border policies are back in the spotlight as record numbers of migrants cross the border and end up in major cities across the country, overwhelming urban social services. There's no indication the flow will slow any time soon.
The story has changed quite a bit since the spring. Title 42—a pandemic-era policy that allowed border officials to quickly expel migrants without letting them apply for asylum—expired in May, and federal officials were bracing for a huge surge in migrants as a result. The wave, however, didn't materialize as expected, with illegal border crossings dropping in May and June. The Biden administration touted the decrease as the product of their suite of border policies, which include stiffer penalties for illegal entry, tighter rules around asylum claims, new legal immigration pathways for citizens of select countries, and a new app to streamline migrant applications.