Some of My Big 2023 Questions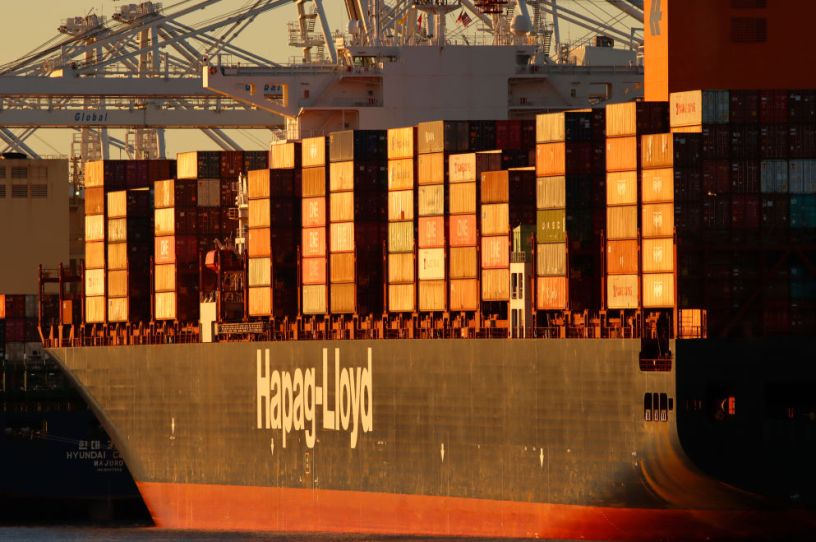 The Hapag-Lloyd Ain Snan Express container ship is unloaded at the GCT container terminal on October 29, 2022, in Bayonne, New Jersey. (Photo by Gary Hershorn/Getty Images.)
Dear Capitolisters,
I hope you all had a nice [winter holiday of your choosing]. Instead of doing a 2022 retrospective like I did last year, the first Capitolism of 2023 will look forward to some of the biggest (IMO) unanswered questions for U.S. economic policy in the year ahead.
Will the U.S. See a Real Recession?
As we discussed back in August, mid-2022's "recession" was more a statistical quirk than a real recession, and the rest of the year reinforced the point, with U.S. labor market, gross domestic product, and other figures consistently beating expectations through the fall (much to the dismay of the inflation-fighting Federal Reserve). This year could be different: As of now, a significant majority of economists expect the Fed's current tightening cycle to tip the economy into a recession within the next 12 months: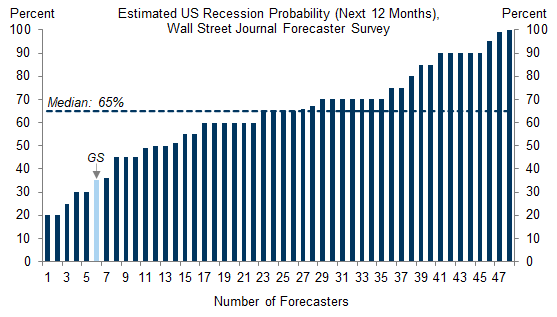 As the figure above indicates, however, several forecasters—including the folks at Goldman Sachs (GS) who made the chart—remain unconvinced that a recession is likely. They instead believe that the Fed can achieve its much-desired "soft landing": hiking interest rates just enough to temper demand and inflation without a major spike in unemployment and related decline in economic activity. The most recent inflation data (for November) came in cooler than expected, boosting the Goldman/optimist view:
Get unlimited access to our 10 daily and weekly newsletters, Dispatch Live broadcasts, article comments and community events.
Get Started
ALREADY A PAID SUBSCRIBER? SIGN IN