The Rise of the Republican Echo-System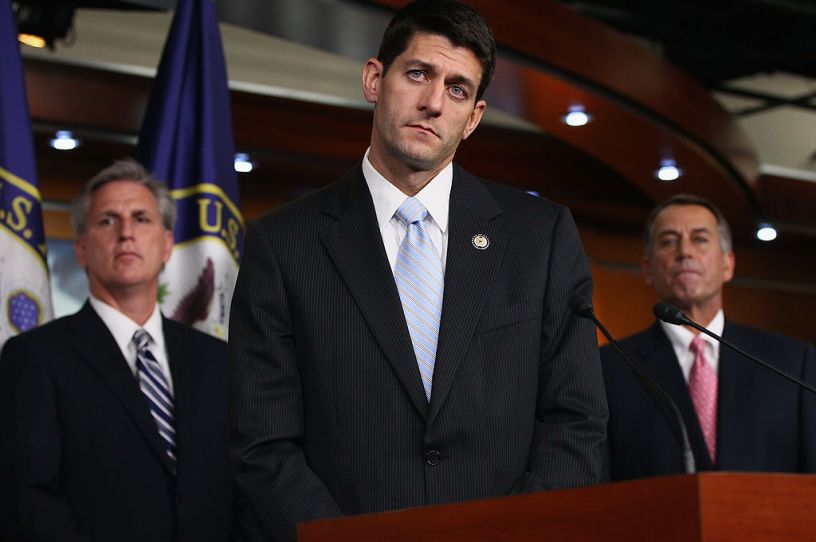 From left to right: Reps. Kevin McCarthy, Paul Ryan, and John Boehner at the U.S. Capitol on August 1, 2011. (Photo by Win McNamee/Getty Images)
Dear Reader (excluding any of you who make jewelry out of giraffe poop),
If you don't mind—or even if you do—I'm going to take a (sadly momentary) break from arguing with people who think it's cool to celebrate the murder of Jews.
I have a piece in the new monthly issue of National Review. It's fun to be back in its pages, if only as a guest. And it's an honor to be in the first issue of this new chapter for the magazine. Maybe that's why I'm in a nostalgic mood. It calls to mind a question: What is the conservative intellectual movement for?
The question is deliberately equivocal, in part because there are two questions that need to be answered. The movement is not an inanimate tool like a hammer or gun. It has no intentionality, no agency. It's an ill-defined, fractious, group of human beings. But it is, practically speaking, a tool all the same. So when I ask "what is the conservative intellectual movement for?" I am asking two things: What do the people in it want? And what is its purpose?
You're out of free articles
Create an account to unlock 1 more articles