Happy Wednesday! Washingtonians found a new favorite measure of time Tuesday, replacing the "Scaramucci"—which represents roughly 11 days spent in a job—with the "Emmer," which represents roughly four hours.
Quick Hits: Today's Top Stories
Just Another Manic Tuesday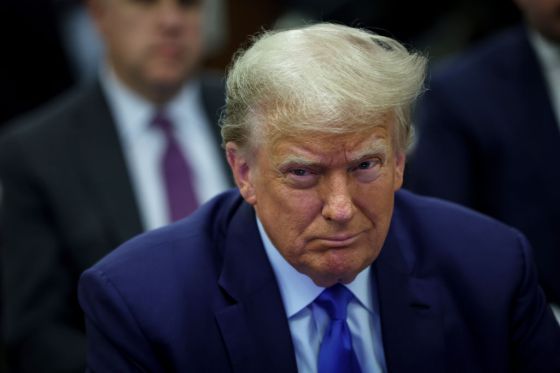 On the same day that he hit a dominant 59 percent in the RealClearPolitics polling average, former President Donald Trump flexed his muscle as leader of the GOP and ended Rep. Tom Emmer's quest for the speaker's gavel in its infancy. Meanwhile, his former lawyer cried in court as she pleaded guilty to crimes she committed in furtherance of a scheme to overturn election results—an effort rooted in claims that even Trump's former chief of staff Mark Meadows reportedly told prosecutors were baseless. Just another day in Trump's Grand Ol' Party.
After Rep. Jim Jordan's speaker bid flamed out on Friday, House Republicans gathered on Tuesday to vote on their next sacrificial lamb, settling on Emmer, the majority whip from Minnesota. Within hours, however, Emmer had ended his bid—and Trump was reportedly taking credit for his quick demise.
Publicly, Trump's charges against Emmer included being "totally out-of-touch with Republican voters" and a "RINO." Privately, Emmer was done in by his reluctance to endorse Trump's 2024 campaign and decision not to support Trump's assertion that the 2020 election was stolen—which eagle-eyed readers might recognize as the "baseless" claims mentioned in the first paragraph of this item.