Happy Tuesday! Getting a speeding ticket is never fun, but imagine the horror of one Georgia motorist who opened his mail to find a $1.4 million fine after he was pulled over for going 90 mph in a 55 mph zone. That's fast, but—as city officials later clarified—not $1.4 million fast.
Quick Hits: Today's Top Stories
Under Hamas' Rule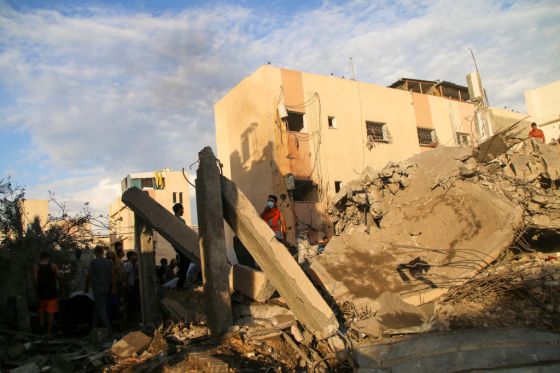 For the past 10 days, a brutal war between Hamas terrorists and the Israeli military has raged in and around an area just twice the size of Washington, D.C. The Gaza Strip is densely populated, mired in poverty, controlled by an authoritarian terrorist regime—and as of last weekend, completely besieged by Israel as it tries to root out the Hamas terrorists once and for all.
The Hamas-run Gaza Health Ministry reports 2,750 Palestinians have been killed since the war began, though the source of that figure has historically not made a distinction between civilians and combatants—or between those killed by Israeli airstrikes and those killed (advertently or inadvertently) by Hamas. Israeli Defense Forces (IDF) cut off food, water, and fuel to the region last week in an effort to negotiate the return of at least 199 hostages taken by Hamas, and over the weekend, the Israeli government encouraged about 1.1 million Palestinians to evacuate northern Gaza ahead of an impending ground invasion. Hamas leaders, however, are actively discouraging Gazans from leaving their homes. As violence erupts around them, Palestinians are caught in the crossfire—and under the rule of a terrorist organization that is willing to exploit their suffering for their own extremist benefit.
"You are going to see pictures of Palestinian civilians that are going to be injured, killed," GOP Sen. Mitt Romney said on Sunday from Tel Aviv. "I hope you recognize that those individuals are being killed because of Hamas, not because of Israel. Hamas is holding their own population, the Palestinian population, as human shields."