On Inflation, Could We Be Through the Worst?
Happy Monday! On this day in 2002, House Democrats voted 177-29 to make some congresswoman from California the leader of their caucus.
Twenty years later, Nancy Pelosi is mulling whether to stick around for another term or cede the role to a younger member.
Quick Hits: Today's Top Stories
Election results—and concessions—continued to roll in over the weekend, with just a few key races still too close to call.
Democrats will maintain control of the Senate, regardless of what happens in the Georgia runoff between Sen. Raphael Warnock and Herschel Walker next month. In Nevada, incumbent Sen. Catherine Cortez Masto, a Democrat, is projected to eke out a narrow win over Republican challenger Adam Laxalt, securing 48.8 percent of the vote to Laxalt's 48.1 percent with more than 95 percent of the vote counted. Laxalt has not yet conceded the race, but acknowledged Saturday his campaign's "victory window" was narrowing and Cortez Masto could "overtake" him. In Arizona, incumbent Democrat Sen. Mark Kelly is projected to defeat Republican challenger Blake Masters, securing 51.6 percent of the vote to Masters' 46.3 percent with 93 percent of the vote counted. Masters declined to concede the race until "every legal vote is counted," but said he would "congratulate [Kelly] on a hard-fought victory" if the incumbent received more support at the end of the process.
Republicans are likely—but not guaranteed—to retake control of the House, and would have a narrow margin if they do. Network decision desks have called 212 races for Republicans and 204 for Democrats, leaving 19 seats still up for grabs—primarily in California, Arizona, and Colorado. NBC News projects Republicans will end up with a 219-216 majority. In Washington, Joe Kent—a far-right military veteran endorsed by former President Donald Trump who defeated GOP Rep. Jaime Herrera Beutler in the August primary—is projected to lose the state's 3rd congressional district to Democrat Marie Gluesenkamp Perez. Kent has thus far refused to concede. In Oregon, Republican challenger Lori Chavez-DeRemer is projected to knock off Democratic candidate* Jamie McLeod-Skinner in the 5th congressional district.
In the contest for governor in Nevada, Republican challenger Joe Lombardo*—a Trump-endorsed sheriff who rejected claims the 2020 election was stolen—is projected to defeat Gov. Steve Sisolak, who conceded the race. In Arizona, the race between Democratic Secretary of State Katie Hobbs and Republican Kari Lake remains too close to call, with Hobbs up 50.5 percent to 49.5 percent and 93 percent of the vote counted.
Nearly every Trump-endorsed or MAGA-styled secretary of state candidate—each of whom made claims the 2020 election was stolen central to their campaign—lost his or her race this week. In Arizona, Adrian Fontes, the Democratic candidate, is projected to defeat his Republican opponent, Mark Finchem. In Nevada, Democrat Francisco Aguilar is projected to defeat Republican Jim Marchant. In New Mexico, Maggie Toulouse Oliver, the Democratic incumbent, is projected to defeat her Republican opponent, Audrey Trujillo. In Michigan, Jocelyn Benson, the Democratic incumbent, is projected to easily hold off Republican challenger Kristina Karamo. And in Minnesota, Steve Simon, the Democratic incumbent, is projected to defeat Republican candidate Kim Crockett.
An exception to the trend: In Indiana, Diego Morales, the Republican candidate for secretary of state, is projected to defeat his Democratic opponent, Destiny Wells. Morales—a former aide to Mike Pence—expressed doubts about the accuracy of the 2020 election results last year, but didn't campaign much on it.
The University of Virginia remains on lockdown this morning after a student gunman allegedly killed three people on campus Sunday evening and injured two others. A statement by UVA president Jim Ryan identified the alleged shooter, who is still at large, and "is considered armed and dangerous."
Ukrainian troops liberated the key southern city of Kherson Friday after Russia's defense ministry said it had withdrawn all its troops from the city to the opposite bank of the Dnipro River. Ukrainian President Volodymyr Zelensky said Saturday that Russian forces had destroyed key infrastructure and left mines and trip wires before withdrawing and called on any Russian soldiers hiding in the region to surrender.
A bombing Sunday afternoon on a busy pedestrian street in Istanbul killed at least six people and wounded 81 others in what Turkish Vice President Fuat Oktay said was an act of terrorism, though no group immediately claimed responsibility. Justice Minister Bekir Bozdağ said security officials were investigating a woman seen on security footage leaving a package on a bench shortly before the explosion, and Interior Minister Süleyman Soylu said police had arrested a suspect. The attack was the first in Turkey in recent years after a string of bombings and shootings by the Islamic State from 2015 to 2017.
The White House announced Saturday President Joe Biden had accepted the resignation of Customs and Border Protection (CBP) Commissioner Chris Magnus, making Troy Miller—Magnus' deputy—the acting head of the agency. Politico reported Friday that Magnus had "lost the confidence of his bosses," and would have been fired if he refused to resign.
The Chinese Communist Party began inching away from its restrictive "zero-COVID" policy over the weekend, shortening the mandatory quarantine period for international travelers and close contacts of positive COVID-19 cases from seven days to five—plus three additional days of home isolation. The tweaks—which the government labeled a refinement rather than a relaxation—also include the end of mass testing (in most areas) and recategorizing certain high-risk areas.
On Inflation, It's All Relative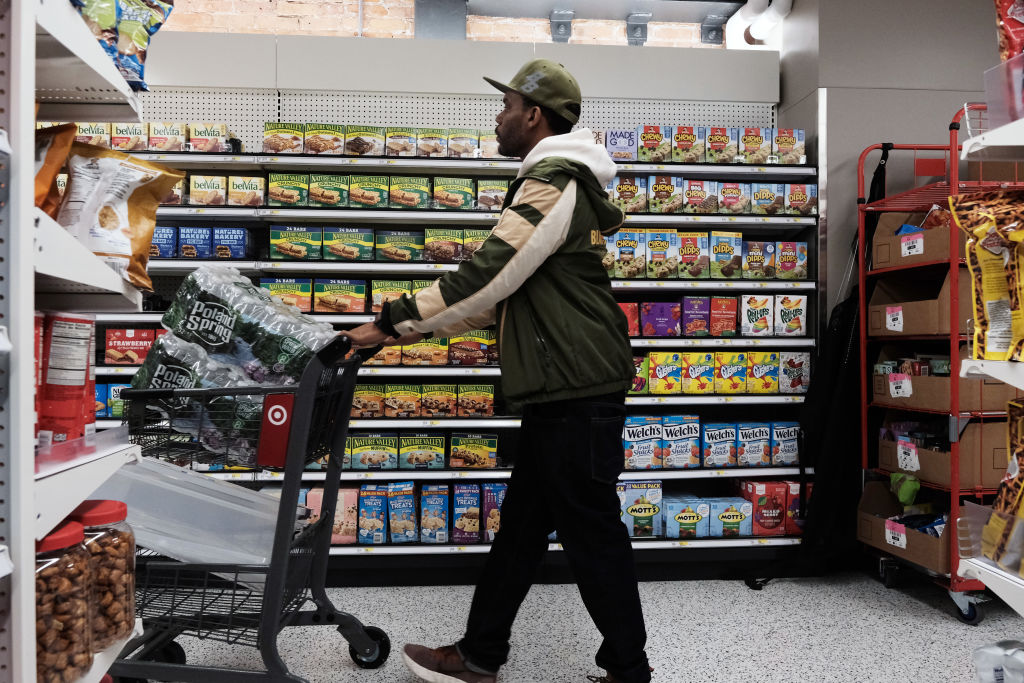 Taken on its own, last Thursday's inflation data is painful to read. The Consumer Price Index (CPI) was up 7.7 percent in October relative to October 2021, and up 0.4 percent compared to September—a 4.8 percent annual rate if extrapolated across 12 months. Even stripping volatile food and energy prices from the index, so-called "core" inflation climbed 0.3 percent month-over-month—a 3.6 annual rate. By any measure—the Federal Reserve prefers the PCE Price Index—the economy is still running far hotter than policymakers' 2 percent annual inflation target.
That said, 7.7 percent sounds pretty nice compared to what came before. Prices in June were up 9.1 percent year-over-year—a 40-year high—and September's CPI report showed 8.2 percent inflation over September 2021. Coming in under economists' expectations of 7.9 percent, Thursday's report provided hope that the Fed's march toward higher interest rates could slow, softening any coming economic downturn. Some goods—beef and chicken, fruits and vegetables, clothing, furniture, airfare, used cars—even saw deflation, with prices lower in October than when they were measured a month earlier.