Happy Wednesday! Rep. Tim Burchett accused former Speaker Kevin McCarthy of elbowing him in the kidneys while walking through the Capitol yesterday—a charge McCarthy vehemently denied. Burchett, one of the eight GOP members who voted with Democrats to oust McCarthy last month, briefly lunged after the former speaker but was rebuffed by his security detail. Thankfully, things were much calmer in the "cooling saucer" of the Senate.
Quick Hits: Today's Top Stories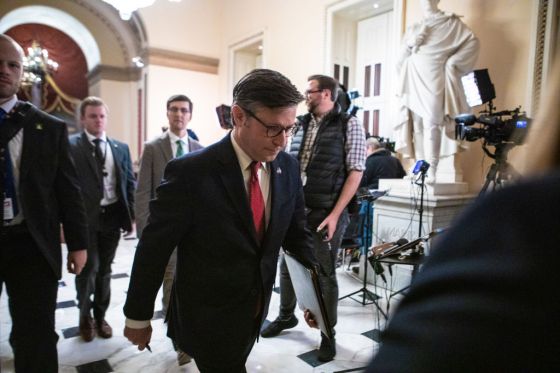 The drama that played out in the House of Representatives yesterday was like every bad sequel you've ever watched: same plot, slightly different cast, and entirely without the charm of the original. (No one pulled the fire alarm, but the writers did throw in a fight scene just to keep things interesting.) 
Alleged "shots to the kidneys" notwithstanding, the House managed to avert a shutdown on Tuesday as 127 Republicans, joined by all but two Democrats, voted for a laddered continuing resolution (CR) that would extend funding for the federal government at current levels through early next year. The proceedings echoed those that spelled the end of Speaker Kevin McCarthy's tenure—though current House Speaker Mike Johnson may have earned a temporary reprieve from his fractious conference.
How did we get here? In September, Congress gave itself a 45-day extension on funding the government by passing a bipartisan CR, which extends government funding—usually at current levels—without passing new appropriations bills. In response, a handful of hardline Republican members of Congress pursued a side quest: ousting McCarthy for his sin of passing an extension with Democrats' help, and spending several weeks trying to find someone—anyone—to replace him.