Our Best Stuff on the Midterms, Ukraine, and Biden's Maneuvering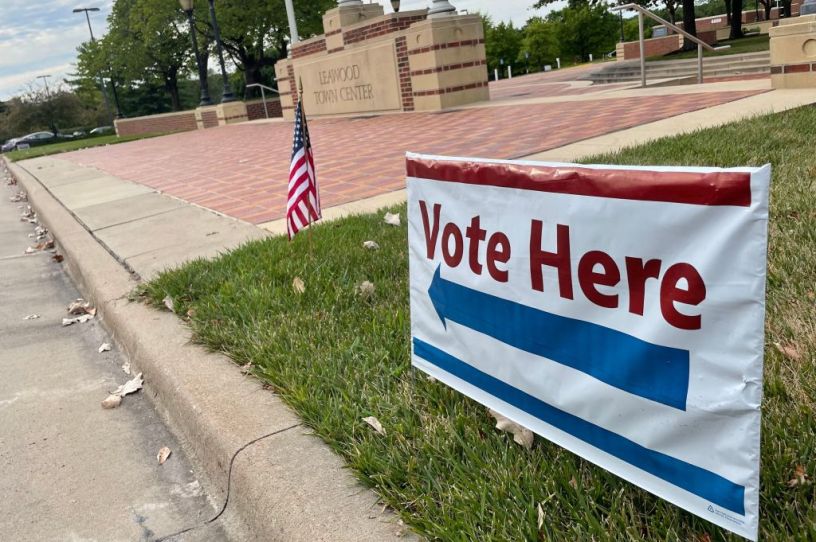 (Photo by CAITLIN WILSON/AFP/Getty Images.)
Hello and happy Saturday. If you came here looking for my thoughts on the new Taylor Swift album that dropped this week, I'm afraid you'll be sorely disappointed. I've got nothing against T-Swift, but her style just isn't my thing. (Give me the Foo Fighters any day.) Which makes me one of the few people in America, it seems, without a strong opinion either way.
If only it were just a pop icon's new album that made me go "Meh." Unfortunately, it's also a pretty accurate description of my feelings about the upcoming midterms. In too many races, it's hard to get excited about either nominee. Do you go with an election denier or a progessive? A candidate who wants to ban abortion with no exceptions even for the life of the mother (unless he doesn't want another kid himself) or one who won't speak to whether he supports any limits?
It's a weird time to be politically homeless, because it's definitely a minority position. Midterm turnout jumped from a low 36 percent in 2014 to a four-decade high of 53 percent in 2018. More than 158 million Americans voted in the 2020 election. People are eager to vote, though in many cases, they are more motivated to vote against a candidate they dislike: Negative partisanship is on the rise and a FiveThirtyEight article on the 2020 presidential election described it as "potentially destructive" and noted that "extreme partisan animosity is a prelude to democratic collapse."
Maybe that was unconsciously on my mind as I compiled the stories I wanted to highlight in this newsletter, as there is a bit of a theme. We've paid a lot of attention to contentious elections and controversial candidates in Georgia (Herschel Walker vs. Raphael Warnock), Pennsylvania (Mehmet Oz vs. John Fetterman), and Ohio (J.D. Vance vs. Tim Ryan) but this week we focused on two congressional races on the West Coast where moderates are having a moment. Audrey wrote about a Democrat seeking to keep controversial right-wing neophyte Joe Kent out of Congress in Washington state, and Harvest reported on the Oregon governor's race, where a Republican is in position to win. In David's newsletter about Stacey Abrams' election denialism, he takes a moment to highlight the unique position of Georgia Gov. Brian Kemp. Kemp stood up to Trump's effort to steal the election in 2020, and he's now poised to beat Abrams.