Happy Monday! There's never a great time to see your name alongside "profanity-laced rant at staffer" in the Houston Chronicle, but the recording—allegedly of Democratic U.S. Rep. Sheila Jackson Lee—is particularly problematic if you're … running to be the mayor of Houston. For all our readers in Houston and Harris County, early voting starts today!
Quick Hits: Today's Top Stories
Historic Election in Poland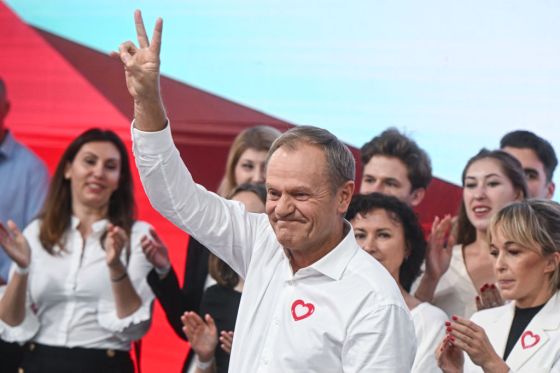 Polish citizens voted in droves last Sunday, prompting many polling locations to remain open long after their intended closing time. The result was the largest turnout in a Polish election since the end of communist rule in 1989, and a defeat for the Law and Justice party, which had been in power since 2015.
Last week's election marked a landmark moment for Poland—and indeed much of Europe—as Poles hit the reset button on a populist government that had grown more isolated in Europe and less democratic in nature. As a centrist coalition—led by former Polish Prime Minister and European Council President Donald Tusk—moves to create a functioning government, Poland could serve as a model for other populist-curious European nations looking for an off-ramp.
The Law and Justice party (or PiS, as they're known in Poland), won the most votes in last Sunday's election—but not nearly enough to form a majority in the nation's parliament. According to official numbers released by the country's National Electoral Commission on Tuesday, PiS took 35.4 percent of the votes, while Tusk's Civic Coalition won 30.7 percent. Third Way, a center-right party, and the Left, won 14.4 percent and 8.6 percent, respectively, and the far-right party Confederation captured 7.2 percent of the vote. Civic Coalition, Third Way, and the Left have agreed to form a coalition party to secure a majority in the Polish parliament.
You're out of free articles
Create an account to unlock 1 more articles