Our Best Stuff on the 2024 Primaries, Inflation, and More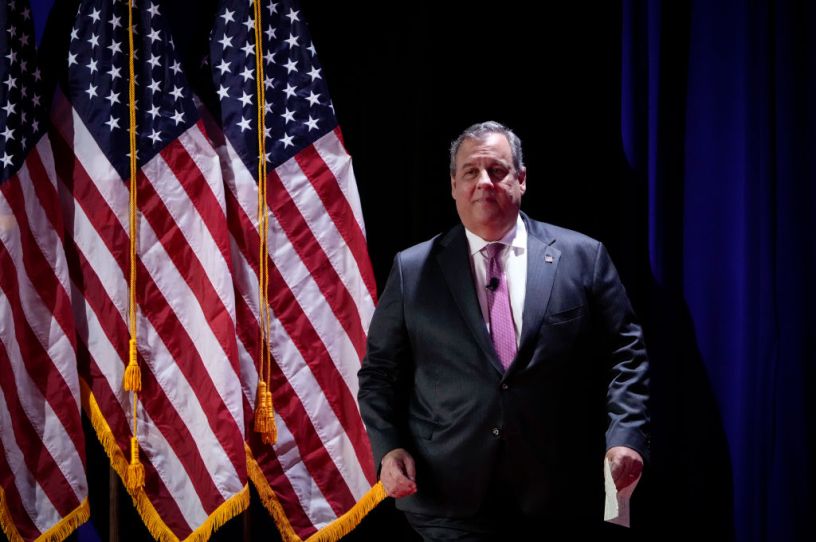 Former New Jersey Gov. Chris Christie arrives to speak at the Faith and Freedom conference at the Washington Hilton on June 23, 2023, in Washington, D.C. (Photo by Drew Angerer/Getty Images)
Hello and Happy Saturday. I'm here today to talk about some absolute craziness that's going on right now. No, not whatever it is that's happening in Russia, where Yevgeny Prigozhin, head of the Wagner Group, appears to have openly revolted against the Russian Ministry of Defense before abruptly changing course. Believe me, we're keeping an eye on things. But it's way too early to know exactly what happened.
Instead I'm talking about my hometown Cincinnati Reds, who won their 12th straight game on Friday night, 11-10 over the Atlanta Braves. The excitement actually started a couple of games before the win streak: On June 6, the Reds called up Elly De La Cruz, a 21-year-old shortstop widely regarded as one of the top prospects in all of baseball. In his first game, he got a big hit and the Reds got a big win over the Dodgers. Cincinnati dropped its next two, but hasn't lost since. Last night, Cruz hit for the cycle—a single, a double, a triple, and a home run. It's a rare feat that most players never manage: There were only five all of last season. The last Red to do it was Eric Davis in 1989. De La Cruz did it in his 15th game.
This was not supposed to happen. The Reds lost 100 games last season. ESPN predicted they would lose another 92 this season. In late May, they were eight games below .500. And yet last night, while I was dozing off with ESPN on in the background, I heard one of the hosts on SportsCenter say something to the effect of, "The Reds may never lose again."
But there's a different point I want to make that's more relatable to the kind of conversations we have around here every day. What's going on in Cincinnati is a great example of the markets at work. In April 2022, Reds President Phil Castellini (who happens to be the owner's son), had to apologize after basically telling Reds fans to go pound sand if they were unhappy about the team's roster after an offseason full of trades. And then the Reds went on to lose those 100 games. And so when the Reds got off to a slow start this year, the fans let their feelings be known: mostly by not showing up. One game in April this year had the lowest attendance in ballpark history: 7,375. The Reds at one point were drawing far fewer fans than our MLS team, FC Cincinnati.