McCarthy Puts Republicans in a January 6 Bind
Happy Wednesday! Whatever you have to do today, do it with the enthusiasm of Los Angeles Clippers owner Steve Ballmer explaining how many toilets and urinals there'll be in the team's new arena.
Quick Hits: Today's Top Stories
'They Were Peaceful, They Were Orderly And Meek'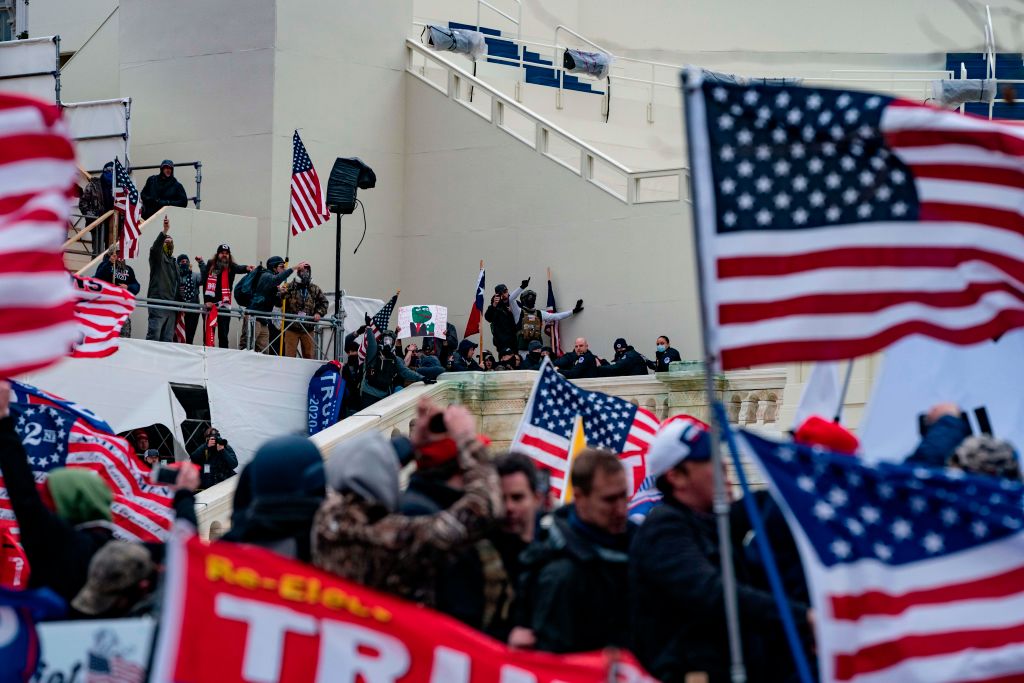 Just over two years ago, once the rioters had been cleared from the Capitol and lawmakers had returned to the House floor to complete their constitutional duties, then-House Minority Leader Kevin McCarthy stood up to deliver a speech. "The violence, destruction, and chaos we saw earlier was unacceptable, undemocratic, and un-American," he told both his colleagues and the nation. "It was the saddest day I've ever had serving as a member of this institution."
January 6, 2021, may very well still be McCarthy's saddest day in Congress, but it's no longer his most pathetic.
The House speaker was swarmed by reporters Tuesday evening, all with one question in mind: Did he regret providing Tucker Carlson and his Fox News producers more than 40,000 hours of unfettered January 6 Capitol security footage to help them whitewash the events of two years ago? He did not. "No," McCarthy told them. "I said at the very beginning, transparency. And so what I wanted to produce for everybody is exactly what I said. The people could actually look at it and see what's gone on that day." The speaker's office did not respond to The Dispatch's request for additional comment.
You're out of free articles
Create an account to unlock 1 more articles