Happy Monday! Wisconsin decided last week to make history and designate their mixology mistake, the brandy old fashioned, as the (somewhat) official state cocktail—the first such designation in the country. The editors of this newsletter won't stand for such offense to good American whiskey. Steve Hayes, what do you have to say for yourself?
Quick Hits: Today's Top Stories
Two Treaties for the Trash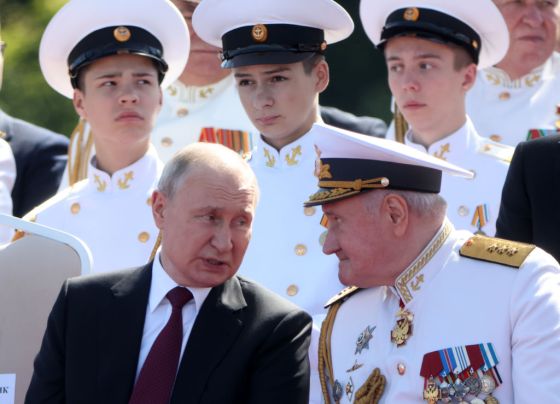 While the mortal status of Russian President Vladimir Putin has once again come into question, there can be no denial of the death of two armaments treaties in recent weeks, as Russia officially withdrew its ratification of the Comprehensive Nuclear Test Ban Treaty (CTBT) and ended its participation in the Treaty on Conventional Armed Forces in Europe (CFE).
Russia's decision to formally withdraw from these two Cold War-era defense treaties is just the latest in a long record of rejecting Western norms, and is meant to send a message both internally and externally. Locked in an ongoing offensive against Ukraine, Moscow seeks to project strength abroad, while Putin, up for "reelection" next year, must project strength at home. More than anything, the long-foreseen end to formal agreements and limits on Russia's offensive capabilities represent a further degradation of the Western-Russian relationship—a relationship that might not recover in our lifetime.
NATO members and allies were quick to condemn Russia's decision, decrying the withdrawals—and the ongoing attack on Ukraine—as a threat to Euro-Atlantic security. "Russia continues to demonstrate disregard for arms control, including key principles of reciprocity, transparency, compliance, verification, and host nation consent, and undermines the rules based international order," NATO allies said last week in a statement released after Russia announced its formal exit from CFE. "While recognizing the role of the CFE as a cornerstone of the Euro-Atlantic security architecture, a situation whereby Allied States Parties abide by the Treaty, while Russia does not, would be unsustainable." In response to Russia's direct refutation of the arms control treaty, the Allied States Parties announced they would "suspend the operation of the CFE Treaty for as long as necessary, in accordance with their rights under international law." The decision was "fully supported by all NATO Allies."